du's new Voice Select National offers the best rates to mobile lines, free national calls, discounts, power of Pay by the Second® billing and more!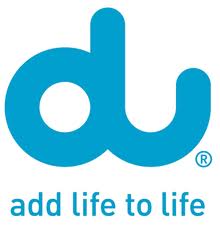 Available for fixed line users on non-du networks across the UAE
du presents its most flexible offer for businesses using fixed line services yet – Voice Select National. With the best rates to mobiles, unlimited free national calls to the fixed network, attractive call rates, affordable bundles, and the option to create a customised package to suit individual needs, Voice Select National is the ultimate solution for small and large businesses using fixed line services provided by UAE operators other than du.
Available as either Voice Select National 1500 or Voice Select National 7500 with unlimited fixed national minute, bundled free national mobile and international minutes, plus 75% discount within the customer's business calling circle. Customers can also choose add on modules to customize and improve their experience, on existing voice select plans (business world 100 and business world 400) including the new Voice Select option. And all this benefit comes with no change to the landline number.
With Voice Select National, customers with a non-du landline can choose to make their international, mobile and national calls with no change to the landline number. This can be done through programing the PABX or  through an auto dialer, both services are provided free of cost by du. There is no need to add any prefix or suffix before dialing any number.
"We are pleased to announce Voice Select National – an easy to use and powerful solution suitable for any type of business. Whether they are entrepreneurs, small or medium enterprises, or large companies, can benefit from our competitive call rates, per second billing, off-peak and discounted rates on local and international calls, without having to change their existing contact numbers – it's the ultimate in flexibility to make life easier, so that all you have to focus on is driving your business to success," said Fahad Alhassawi, Chief Commercial Officer, du.