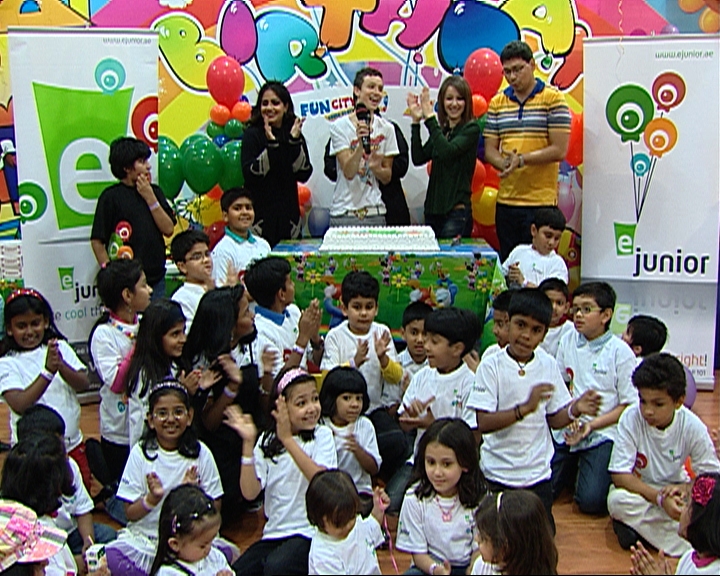 e-junior spreads smiles to celebrate a picture perfect 10th anniversary
e-junior, the exclusive U.A.E kids channel from e-vision and eLife celebrated its 10th anniversary with the winners of the 10th Birthday Contest at Fun City. The channel had organised an exclusive photography contest for children, where they had to get their creative photographs clicked with the e-junior mascots at various locations in Abu Dhabi, Dubai and Sharjah. The winners of the contest were awarded with a spectacular fun-filled day at Fun City in Oasis Center, Dubai.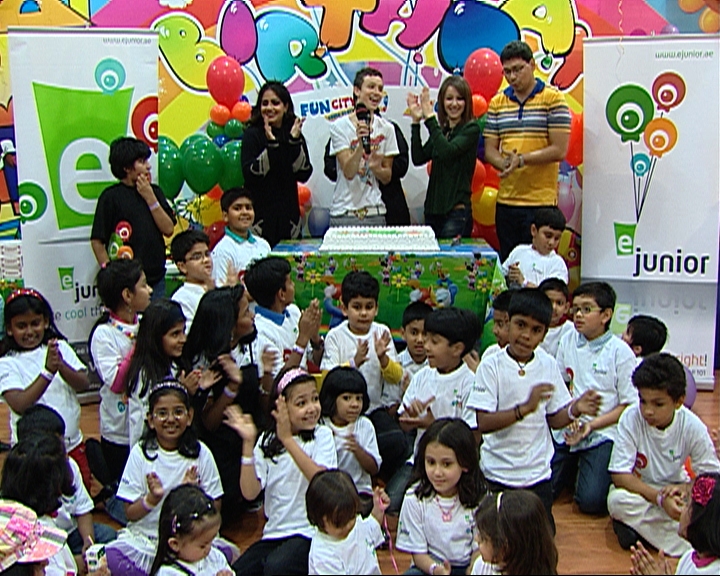 Contestants got a host of attractive prizes from e-junior, Children's City, Stu Williamson, Early Learning Centre, Aido, Staedtler, Gulf & Safa, Sweet Stuff, at the event.
According to Fatiha Bensalem, Channel Manager/e-junior, "e-junior's tenth anniversary is an incredible milestone for us and we wanted to celebrate the occasion with our extended family; the children who make our channel their number One choice. We were delighted with the response from kids for this event. The event also provided us a great opportunity to interact with kids and celebrate this special occasion with them."
e-vision is the leading source for regional entertainment in the UAE to offer over 350 TV channels in 21 different languages, ranging from sports to movies, from documentaries to music and kid's channels in addition to 23 high definition premium channels. The comprehensive entertainment offerings include 15 premium packages from all the major TV providers like OSN, ART, Pehla, Firstnet, TFC, Pinoy Plus, Abu Dhabi Media, Al Jazeera and many more, in addition to the e-vision Basic package.