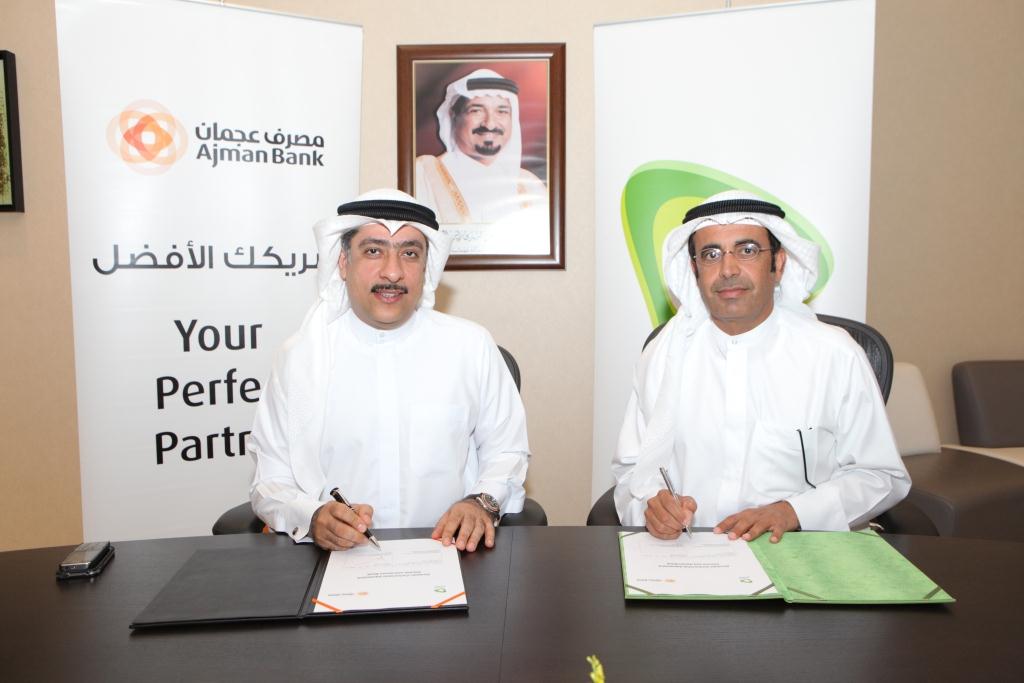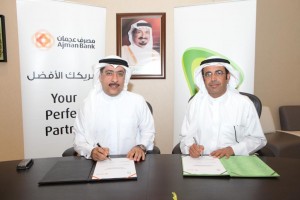 Etisalat signs MOU with Ajman Bank for provision of telecommunication and IT solutions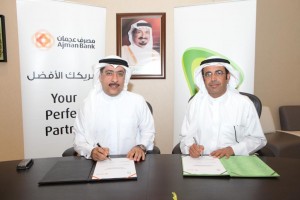 Etisalat today announced signing a Memorandum of Understanding (MoU) with Ajman Bank for provision of telecommunications and information technology solutions. Etisalat will assist Ajman Bank in developing its telecommunications infrastructure in northern Emirates and provide information technology solutions to Ajman Bank's ongoing and planned projects in the region.
The MoU is in line with Etisalat's strategy to support public and private commercial organizations in the UAE with advanced telecommunications platforms and digital networks. The agreement was signed by His Excellency Mr Abdulaziz Taryam – General Manager, Northern Emirates for Etisalat and Mohamed Amiri, Acting Chief Executive Officer, for Ajman Bank.
As per the terms of the agreement, Etisalat will prepare a plan to implement Ajman Bank's telecommunications infrastructure, besides providing smart solutions projects in the area. Additionally, Etisalat will carry out a detailed study on the bank's business requirements and define suitable telecommunications and information technology solutions to upgrade the quality of its technology-based banking services.
Commenting on the agreement, Mr Taryam said that Etisalat was keen to harness its experience in the ICT sector to develop tailored telecommunications and technology solutions for businesses. "This signing of this agreement with Ajman Bank reflects our preparedness to implement strategic projects that enable banks and other financial services in the UAE to use state-of-the-art telecommunications and IT solutions for their operations. We are delighted at the confidence shown in us by key businesses and government authorities in this regard. We are confident that our partnership with Ajman Bank will enable them to significantly enhance the quality of their infrastructure and technology-based services in UAE," he said.
Mohamed Amiri, Ajman Bank's Acting CEO, expressed his pleasure at signing the agreement with Etisalat, the leading corporation in telecommunications and information technology services. "Ajman Bank is keen to develop an integrated infrastructure that will enable us to provide our customers with the best services. We believe Etisalat, with its vast experience and depth of local knowledge, will be our ideal partner to create such an infrastructure and constantly upgrade our platforms in line with the latest technological advancements," he said.