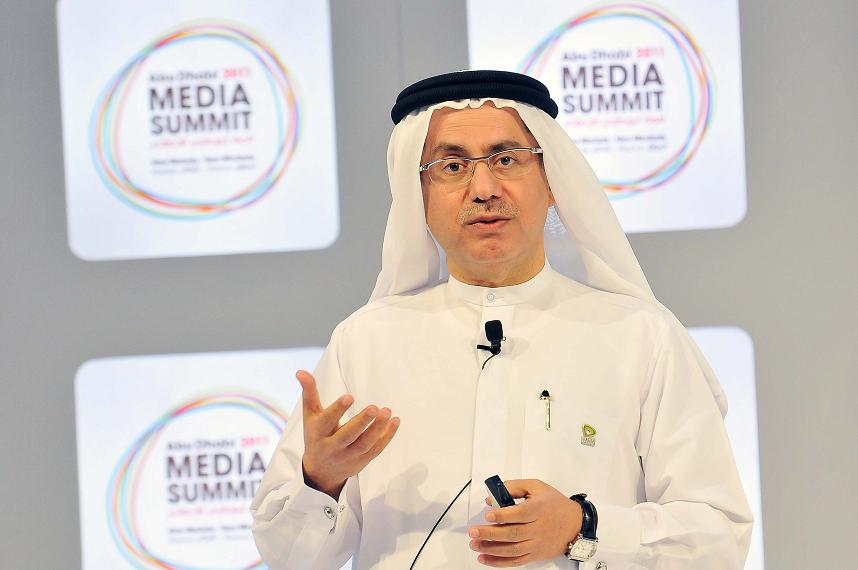 New Technologies will inspire new media solutions"New Technologies will inspire new media solutions", Omran
Etisalat's Chairman Mohammed Omran today addressed the Abu Dhabi Media Summit, in its second successful year, at The Yas Hotel in the UAE capital and encouraged the fostering of collaborations between the telecom and media industries to inspire new media solutions.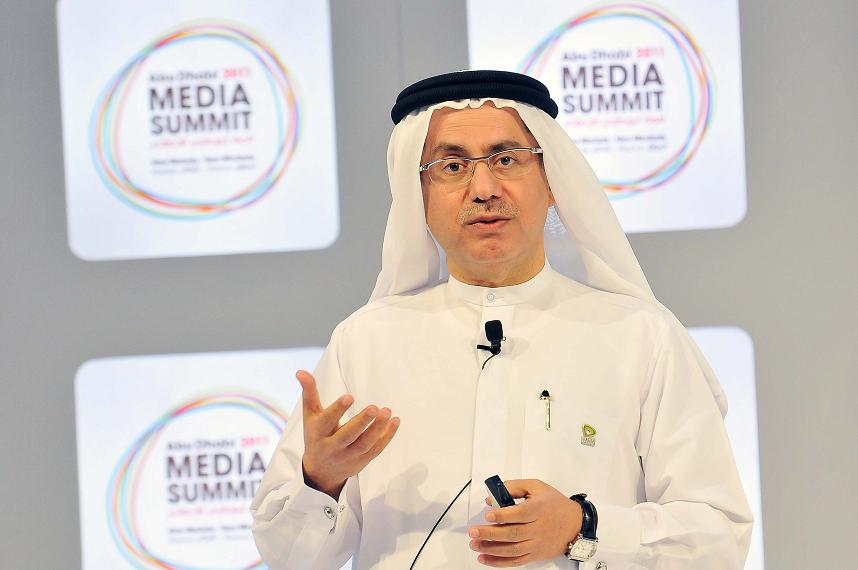 "In order to maintain a sustainable competitive edge in the markets and explore new possibilities, convergence is inevitable", Mohammad Omran, Chairman of Etisalat said.
Citing the key technology factors in the acceleration of convergence trend, Omran said, "With the saturation of markets in the GCC and the proliferation of advanced broadband technologies, both fixed and mobile, telecom service providers have donned upon the new role as broadcasters of wide range of content to their customers. In addition, content services provide a solid platform for service differentiation in this new era of telecom market liberalization."
Omran highlighted the importance of introducing new technologies to meet the growing demands of consumers. He added "Forecasts point out that in 2015, within the global population of 7.2 billion, the total number of connected devices will increase to 7 billion and the growth of computing-centric devices will amount to 50 billion. Critically, in this new era of mobile broadband and connected devices, the data-consumption trends call for increased bandwidth and advanced technologies to support the massive data traffic volume. It makes it pertinent for telecom service providers today, to invest in futuristic, next-gen broadband infrastructures, as has Etisalat in the fiber-optic network and fourth generation LTE wireless network across the UAE."
Outlining the importance of convergence of technologies and the change in users' behavior Omran said "Digitalization is fundamentally changing many different aspects of our lives. Every minute, nearly 35 hours of YouTube videos are being uploaded to the Internet. Research shows that over-the-top (OTT) video services revenues will grow from $1 billion in 2010 to over $20 billion by 2014.
To meet the growing need of customers to digital platforms and services, Etisalat will implement over 200 services and features for IPTV. Clearly, there is a shift from point-to-point, two-way TV and video services, to many-to-many, collaborative communications. In order to provide premium content whenever, wherever on whichever connected device that the customer requires, a successful business model calls for strong partnerships forged between telecos, media companies and hardware vendors."
Omran concluded "while the new technologies will continue to inspire new media solutions, such as telepresence, money transfer and cloud computing, the new business realities call for transformation and taking a holistic view of media convergence to help make the most of the opportunities that this new media world presents.