STC financial results overcomes expectations with fair price per share of SR52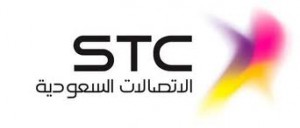 Riyad Capital, the investment banking arm of Riyad Bank, determines the fair price of STC share at SR PT52, following to 2012 1st quarter good results, which exceeded the expectations of many analysts and observers of the Saudi CapitalMarket.
RiyadCapital financial recommendations were based on an autonomous analysis that highlighted the strength of STC operating performance and gross margin positive direction.
The report highlighted STC FY12Q1 financial results of 12% increase in revenues to reachSR14679 million compared to SR 13076 million in Q1 of 2011.
The report underlined that STC has benefited from the growth occurred at Broadband market which recorded an upward high-demand, in addition STC positive operating results of foreign investments that influenced the consolidated growth in revenues.
It is worth mentioning that Riyad Capital issued many analytical reports around STC 2011 financial results, reporting optimistic insights on STC to achieve outstanding financial results on 2102.