STC Group, in partnership with Maxis and Oger Telecom, selects Ericsson as global infrastructure partner
STC Group, with its partners Maxis and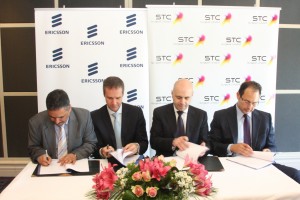 Oger Telecom and as part of its global synergy creation activities, has selected Ericsson as one of its preferred global partners for network infrastructure development. The collaboration will serve to strengthen ties between the companies, while evolving the Group's networks to further improve customer experience.
The agreement will allow Ericsson to offer its portfolio of network infrastructure equipment through a global price structure based on total business in Saudi Arabia, Bahrain, Indonesia, Kuwait, Malaysia, South Africa and Turkey.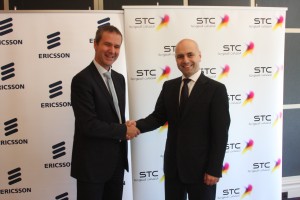 "We drive synergies from scale and scope but also from knowledge and foresight to accelerate creativity, development and innovation," Ghassan Hasbani, Chief Executive Officer, STC International said. "This collaboration with Ericsson mirrors our mutual desire to identify, evaluate and define potential areas for partnership across the many markets that STC is present in. It will help cement our relationship with Ericsson, which will now play a role as a trusted partner and the technology provider in our efforts to expand our presence not only in the Middle East but around the world."
"We at Ericsson have always recognized the value of forming cooperative partnerships with our customers in the Middle East and around the world," Al Eid, President, Ericsson Saudi Arabia said. "This collaboration reflects our focus on consolidating our relationships with a number of key partners and customers in the region. We remain firmly committed to supporting STC International's requirements here in the Middle East and around the world."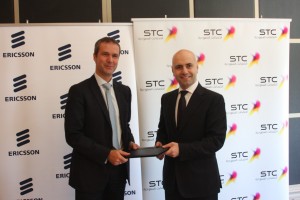 STC Group, along with the Maxis and Oger Telecom, has reached a leading position in the global mobile and fixed telecommunication markets. In 2010 the groups jointly launched a series of global initiatives focused on capturing synergies across their nine operating companies and on working with best-in-class global suppliers to become preferred partners based on value creating agreements.
Saudi-based STC Group already utilizes several Ericsson solutions, and launched its 4G/LTE network in KSA in cooperation with the solutions provider.