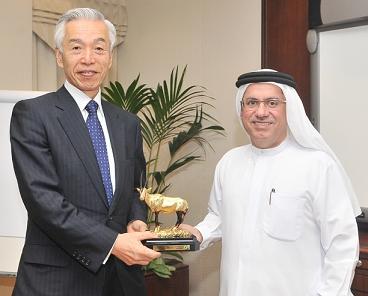 Cooperation between Etisalat and the second largest telecommunications operator in the world
Etisalat Chairman hosts NTT Communication Corporation for meeting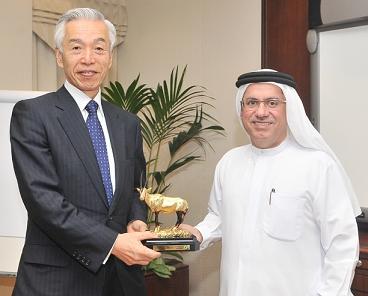 The leading operator in the Middle East and North Africa region, Etisalat, recently hosted a senior delegation from Japanese telecommunications company, NTT at Etisalat's head office in Abu Dhabi.

Etisalat Chairman HE Mohammad Omran, welcomed the delegation which comprised of senior management from NTT Headquarters and NTT Communications Corporation's Dubai and Europe representative offices. The delegation included Mr. Satoshi Miura, President and CEO of NTT and the Senior Executive Vice President and General Manager for the Dubai office, Mr. Sadao Maki and Mr Tsuyoshi Iwai, respectively, amongst other senior delegates.
Amongst the topics of discussion were general trends, challenges and opportunities within the telecommunications industry, with a view to future cooperation on such issues. They also discussed future collaboration in different sectors including contents, data centre, submarine cables and co-investment in new opportunities and technologies.
Nippon Telegraph and Telephone Corporation is the dominant telephone company in Japan and is the largest telecommunications company in Asia, and the second largest in the world in terms of revenue.
Etisalat is now one of the world's largest operators and the largest telecommunications company in the Arab world. It operates across 18 markets servicing over 135 million customers out of a total population of approximately two billion people within its coverage area