Airtel has to stop 3G services as court vacates stay order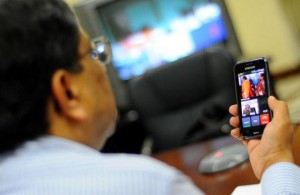 The Delhi High Court has vacated a stay order that permitted Bharti Airtel to continue 3G services across circles where it does not hold spectrum.
This means that the company will have to shut down 3G mobile services across seven circles across the country.
A panel of judges at the Delhi High Court set aside the court's earlier order that halted the execution of a Government ban, a lawyer said.
The Department of Telecommunications in March had asked Bharti Airtel to immediately stop 3G services in telecom circles where it did not win spectrum in the 2010 auction. The operator has been offering services in these circles through roaming agreements with other companies.
The court had temporarily halted the execution of the government order after Bharti appealed against it. The court had also said that the company, the country's largest telecom operator by subscribers, need not immediately pay the $65-million penalty imposed by the government.
Two other telecom companies – Vodafone India, the Indian unit of British telecom major Vodafone Group Plc, and Aditya Birla Group company Idea Cellular – were also involved in similar disputes with then government.
In the March 15 notice, the DoT had asked Bharti Airtel to stop offering 3G services in seven circles and pay the fine in 72 hours. Bharti Airtel got a stay on the order from a Single Bench judge in the court by March 18, while it permitted the company to offer 3G roaming until the next hearing on May 8.