Antenna experts CellMax Technologies named as one of Europe's fastest growing technology companies – for the third year running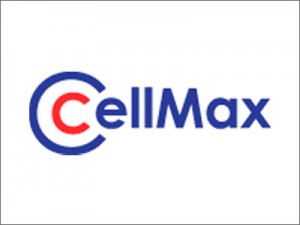 CellMax Technologies, a provider of ultra-high efficiency base station antennas for mobile networks, has been named as one of the fastest-growing technology companies in Europe, the Middle East and Africa in 2012.
Technology EMEA Fast 500 is compiled by Deloitte, one of the world's leading accounting and consulting networks. The annual list is widely recognized as the most objective industry award program, recognizing technology companies that have achieved the fastest rates of revenue growth in the EMEA region (Europe, the Middle East and Africa) during the past five years.
When the list for 2012 was announced today, Swedish antenna specialist CellMax Technologies was included in 193rd place, with a growth over five years of 742 percent. CellMax Technologies has been on the list for three years in a row: the company was placed 194 in 2011 and 84th in 2010. CellMax Technologies has also been among Sweden's 21 fastest growing technologies for three tears running (2010-2012).
Ultra high-efficiency antennas help mobile operators cope with data explosion
CellMax Technologies has been nominated for its advanced ultra-high efficiency antennas for the global telecommunications market. CellMax antennas feature an innovative design that gives users – the world's mobile operators – a higher signal strength, better coverage and increased traffic – with the same energy consumption as traditional antennas.
"Being included in this list for three years running proves that our investments in research and development are spot on, and that our sales team is doing a great job," said Einar Ahlström, CEO, CellMax Technolgies. "That many global mobile operators choose CellMax antennas for their existing and new networks is a clear sign that our revolutionary and patented antenna technology has a bright future."
The inclusion on the Deloitte Technology EMEA Fast 500 list is the latest in a string of industry awards and nominations that CellMax Technologies has received this year; last month the company was nominated for the Swedish mobile company of the year award. Earlier this year CellMax was nominated for an LTE Award recognising achievements made by companies in the LTE industry. In april, CellMax was nominated for the Swedish Export Award as one of the most successful Swedish export companies of the past few years. And last month, CellMax received a nomination for an LTE North America Award.