Bahrain's ironic telecommunications: cheap calling, expensive texting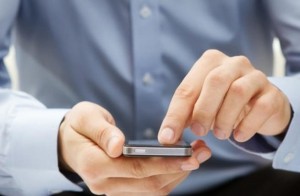 The call costs in Bahrain are among the cheapest in the Gulf region, when comparing the price per minute of calls from mobiles to landlines, according to a UN report.
However, it is also the second most expensive place in the GCC to send local text messages, reported the Gulf Daily News, our sister publication, citing the UN study.
The findings are revealed in an annual survey called Measuring the Information Society (MIS), which is produced by the Geneva-based International Telecommunications Union. It compares a basket of Information and Communication Technology (ICT) costs including services and call prices.
According to the study, the cost of a one-minute local call is $0.12 in Bahrain, $0.14 in Oman and $0.15 in Qatar and Saudi Arabia.
The UAE boasts the cheapest local call cost in the region at $0.08, although off-peak costs which fall to $0.09 in Bahrain and $0.10 in Oman do not change in Saudi Arabia, Qatar and the UAE.
Bahrain also performs well when comparing the price per minute of calls from mobiles to landlines, said the UN study.
These cost $0.08 in the UAE, $0.12 in Bahrain, $0.14 in Oman and $0.15 in Saudi Arabia and Qatar.
However, local text messages in Bahrain are the second most expensive in the region at $0.09, just behind Qatar at $0.11. In Oman they cost $0.03, compared to $0.05 in the UAE and $0.07 in Saudi Arabia, the study stated.
Bahrain landline subscriptions, while in decline due to the younger generation's reliance on mobile technology, are also the cheapest in the region according to the report.
The monthly cost stands at $3.90 in Bahrain, $4.08 in the UAE, $9.07 in Qatar, $12 in Saudia Arabia and $12.73 in Oman. A three-minute local call costs $0.06 in Bahrain, $0.04 in Saudi Arabia and $0.12 in Oman, dropping to $0.08 off peak.
National fixed line calls are included in the cost of the monthly subscription in Qatar, but such calls are free in the UAE.
A monthly subscription for fixed line broadband costs $26.60 with a 2GB cap in Bahrain, $33.76 with 2GB usage in Oman, $39.73 with 10GB usage in Saudi Arabia, $40.57 in the UAE and $54.95 in Qatar – although Qatar and the UAE provided no statistic for a usage limit.
A spokeswoman for Bahrain's Telecommunications Regulatory Authority welcomed the report's findings, describing it as a "real accomplishment for Bahrain".
"Bahrain has achieved something incomparable amongst Arab countries, not just the GCC," she said.
The International Telecommunications Union is the UN's specialised agency for ICT.
Bahrain , telecommunications, cheap calling, expensive texting