Batelco Announces 'Bahrain Eye' Photography Contest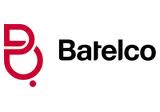 Batelco, Bahrain's leading communications provider, has announced the launch of its first photographic competition, Bahrain Eye, which gives participants the chance to develop their skills and win a range of valuable prizes.
Bahrain Eye, organised by Batelco's Youth Marketing Team, features 5 categories and is open to all residents of Bahrain who are interested in photography. Participants can compete with up to two photos in any or all of the following categories:-
Places in Bahrain

People in Bahrain

Nature and wildlife in Bahrain

Tawasel (Communication)

Mobile photography
Photos can be colour or black & white with a minimum resolution of 2500 pixels and participants may submit up to two photos in each category. Entries can be submitted through the website www.batelco.com between June 17th and 25th.
As part of the contest, a number of free photography activities have been arranged to provide advice and tips from the experts. Three activities will be uploaded to the website and broadcast by live streaming while two further activities involve photo walks at Bab Al Bahrain and Shaikh Isa bin Ali House. Dates and details can be found on the website.
All entries will be judged by a panel of experts and winners will be announced on June 28th. An exhibition, under the sponsorship of the Ministry of Culture, which will showcase the winning entries and a number of shortlisted photos will be held on June 28th and 29th at a venue which will be announced at a later stage.
Batelco invites everyone, young and old to participate in the Bahrain Eye Photography Contest, so get clicking, have some fun, learn from the professionals and be in with the chance to win prizes and have your work featured at the exhibition.