Batelco Holds Bahrain's First Live Graffiti Art Contest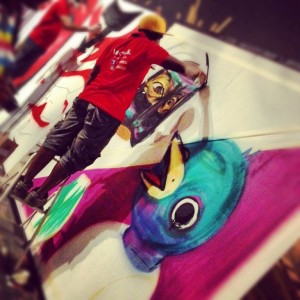 Batelco's first Graffiti Art Contest, organized by the Company's Youth Marketing Team, in association with Al Riwaq Art Space, took place on Friday May 25th at Block 338 in Adliya as part of a series of fun and exciting youth events. Ten youth urban artists competed live to win the top prizes for their painting under the theme of Batelco Blackberry for SimSim Social.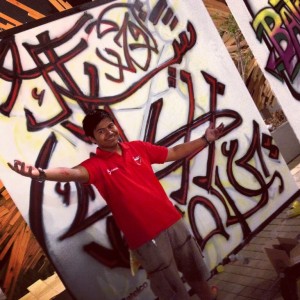 The first of its kind event, featured live music and Break Dancing from some of Bahrain's top B-Boys and took place from 4pm to 10pm. A large crowd attended during the day to enjoy and encourage the artists while they worked. Photos of the completed street art works are posted via Batelco's social media sites including Facebook and Twitter and everyone is encouraged to Like and retweet their top liked work. The winning artist with the highest likes and retweets will be presented with the grand prize.
BlackBerry for SimSim Social is the popular mobile package priced at only BD3 per month aimed at Bahrain's youth segment. The package offers BlackBerry service with access to all social media such as BBM, Twitter and Facebook, for those who like to stay connected at an affordable price. Details about the great value for money package are available on Batelco.com and at any Batelco Retail Shop.
The Street Art contest forms part of an exciting line-up of events aimed at Bahrain's youth and followed on from Batelco's first Motor Show which was attended by over 2000 motor enthusiasts at Batelco HQ recently.
The contest was held in Block 338 next to and in cooperation with Al Riwaq Art Space.