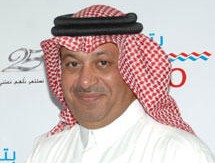 Batelco Launches SimSim Unlimited Data for BlackBerry Customers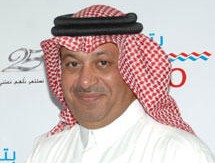 Batelco, the Kingdom's leading BlackBerry services provider has launched SimSim Unlimited data for BlackBerry customers, giving them unlimited BlackBerry access for only BD11 each month.
To set up the unlimited access, SimSim customers need to simply send an SMS 'ABBU' to 4554 and enjoy access to BlackBerry Messenger (BBM), the very convenient service to deliver free communication between BlackBerry users, no matter where they are located. Additionally benefit from access to all your favourite web content, such as videos and pictures as well as email facilities and popular social media such as Facebook and Twitter.  This service will also benefit the customers to freely enjoy application downloads via App World.
"Blackberry, which was once considered the device of choice for business customers, continues to grow in popularity with all ages across all sectors. Therefore we continue to evolve our product offerings to meet the needs of all sectors of customers," said Batelco Group General Manager Media Relations Ahmed Al Janahi.
"Batelco has invested to deliver the latest technology providing the best-in-class services so that our BlackBerry customers benefit from a fast connection over Batelco's Global Network, the fastest and most reliable in the Kingdom."
"The prepaid SimSim Unlimited option for BlackBerry delivers great value for money and removes any worries about threshold limits, our customers can enjoy our services anywhere, anytime." added Mr. Al Janahi.