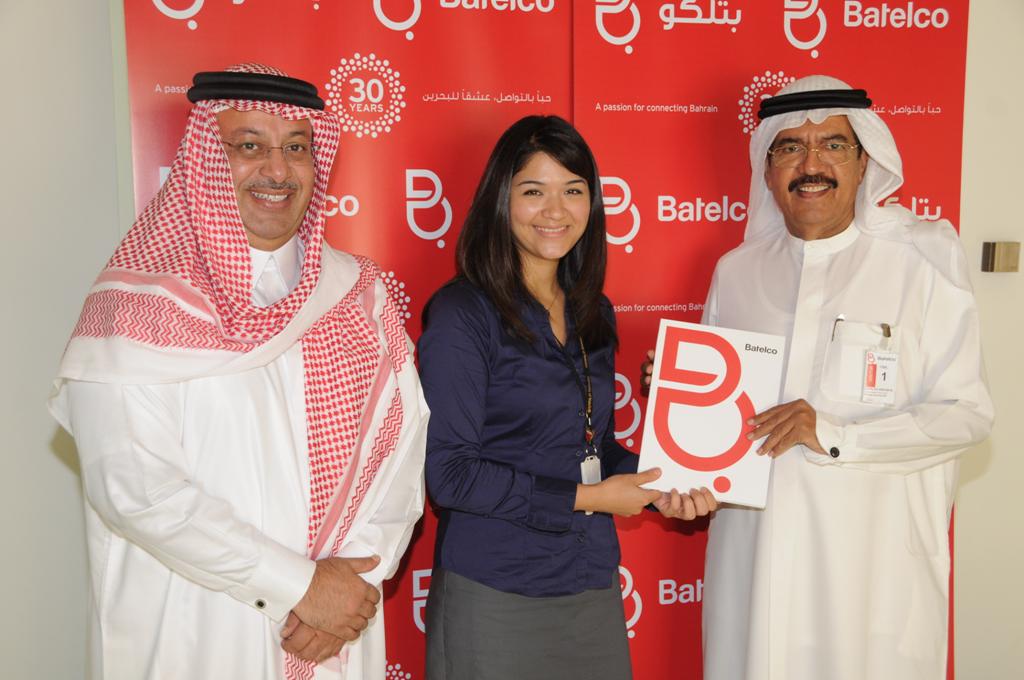 Batelco Sponsors IAA Gathering of Representatives from the World of Advertising and Media
Batelco, Bahrain's leading telecommunications company is the proud sponsor of the IAA (International Advertising Association) gathering which will take place at the Gulf Hotel, Awal Ballroom on Monday 22nd August.
Batelco PR Specialist Noor Behzad and in the presence of Group General Manager Media Relations Ahmed Al Janahi presented the sponsorship cheque to Gulf Marcom Chairman and IAA Bahrain Chapter President, Khamis Al Muqla, at a meeting held at Batelco's Hamala Headquarters recently.
Batelco Chief Executive Bahrain Rashid Abdulla, who will be the guest speaker at the event, will be accompanied by a number of Batelco General Managers, Marketing and Public Relations staff.
"We are very pleased to support the IAA event as many of its members are involved in publicizing and advertising Batelco and its products and services," said Mr. Al Janahi.
Mr. Al Muqla offered his sincere thanks, on behalf of the Bahrain Chapter of the IAA for the invaluable support given by Batelco.
"We appreciate Batelco's generosity and support and look forward to welcoming the Batelco Bahrain CE and Batelco representatives to our event," he said.
The IAA Bahrain Chapter is a part of IAA Worldwide and the IAA gathering provides the ideal platform for the advertising and media industry to network and socialise.