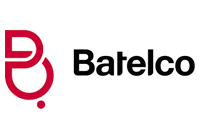 Batelco to organize Startup Weekend Bahrain to Support Young Entrepreneurs
First event of its kind for Bahrain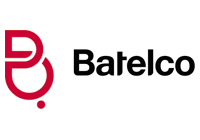 Batelco as part of its commitment to the local community is organising, in cooperation with Tenmou, a Startup Weekend in Bahrain to encourage young aspiring entrepreneurs and assist them on the road to establishing successful ICT and e-business enterprises. Startup Weekend Bahrain will take place on November 17, 18 and 19 at the Batelco Staff Centre in Hamala and form part of Global Entrepreneurship Week with more than 40 StartUp Weekends taking place globally to mark the occasion.
Startup Weekend is a non-profit operation based in Seattle, Washington, that organizes 54-hour events in cities around the world, all of which help educate, support, and empower people to become entrepreneurs.  Startup Weekends bring together developers, designers, marketers, product managers and startup enthusiasts to share ideas, form teams, build products and launch startups!
Startup Weekends are weekend-long, hands-on experiences where entrepreneurs and aspiring entrepreneurs can find out if startup ideas are viable.  On average, half of Startup Weekend's attendees have technical backgrounds, the other half have business, marketing or non-technical backgrounds.
Beginning with brief pitches to outline their idea on Thursday, attendees aim to inspire other participants to join their team. Over Friday and Saturday the teams will focus on customer development, validating their ideas and building a minimal viable product.
Batelco is delighted to announce that a number of companies have already pledged their sponsorship and support including Mumtalakat as Platinum Sponsor; Ericsson as Silver Sponsor, The General Organization for Youth & Sport (GOYS) as Bronze Sponsor, Microsoft as Technology Partner, Bahrain Development Bank and Tamkeen as Strategic Partners, Gulf Air, Nescafe, Red Bull, GMI, University of Bahrain, Expression Computers, Mathias Tourism, Aries Designs & Trading, Union Press, Palace Enterprises, Sofitel Bahrain Zallaq Thalassa Sea & Spa and the Intercontinental Regency as contributing Sponsors and GDN, Gulf Weekly, CoEds, Business In Gulf, Al Watan, Al Ayam, Akhbar Al Khaleej, Al Wasat, Daily Tribune, Radio Voice and Amwaj TV as Media Sponsors.
Throughout the weekend Mentors who are entrepreneurs themselves or come from leading local and global organisation will be on hand to give advice, support and answer questions to help the teams to develop their ideas into a viable business plan. Mentors already confirmed to attend come from Mumtalakat, Microsoft, Ericsson, Tamkeen, University of Bahrain, Bahrain Development Bank, O2, Venture Coms, Dynavate Technologies, 4 Spots and Batelco. On Saturday evening the teams will present their prototypes and receive valuable feedback from a panel of experts who will select the winning ideas.
Organisations such as Tenmou, Tamkeen and BDB are participating in the event with the aspiration to find new startups to fund and support. These organisations have established programmes to offer advice and support to innovative entrepreneurs to help bring their business ideas to life and in doing so enhance the economy of Bahrain.
Furthermore, Batelco, through its newly established Innovation Centre, hopes to select a relevant project to offer its financial and technical support to following the weekend.
Young aspiring entrepreneurs of all nationalities are invited to visit the Startup Weekend Bahrain web page (bahrain.startupweekend.org) to learn more about how Startup works and register to attend and participate. Interested parties may also keep up to date with details by following the progress on the Facebook page (facebook.com/StartupWkndBH) and Twitter (@StartupWkndBH).
Batelco Group General Manager Media Relations Ahmed Al Janahi said that Batelco was bringing Startup Weekend to Bahrain to provide a great opportunity for young people to receive valuable feedback from those with experience in a range of industries and also have the opportunity to benefit from practical and financial support from potential investors.
"It has been found in numerous events that have taken place all over the world that about half of Startup Weekend participants attend the events to learn a new skill, learn how to develop a product, or learn how to start a venture—there are many opportunities to share experiences and learn from each other and from the mentors and judges who will be on hand," he said.
"We extend our great appreciation to the companies that have committed their support to help us deliver such a worthwhile event that will undoubtedly benefit all the young aspiring entrepreneurs who take part," concluded Mr. Al Janahi.