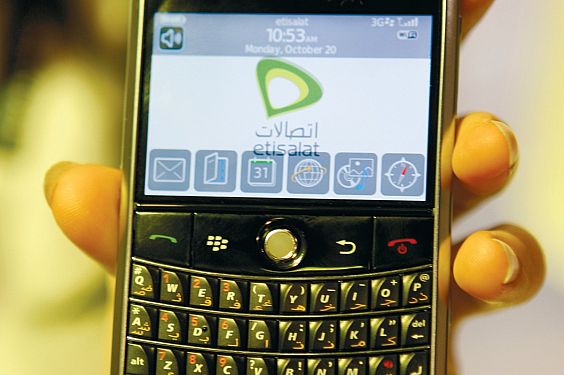 BlackBerry app world now available to Etisalat's customers in the UAE
Etisalat, the leading Blackberry operator in UAE, is delighted to bring its customers Blackberry App World. With the launch today (8 May), Etisalat's Blackberry users can now discover, download and enjoy the wide range of mobile applications for their BlackBerry smartphone in a variety of categories, including entertainment, games, IM and social networking, news, weather and productivity.
The store is available for all BlackBerry smartphones with a trackball, trackpad or touch screen running BlackBerry OS (device software) 4.2 OS or higher. Customers can download BlackBerry App World directly to their smartphone by visiting www.blackberry.com/appworld or mobile.blackberry.com.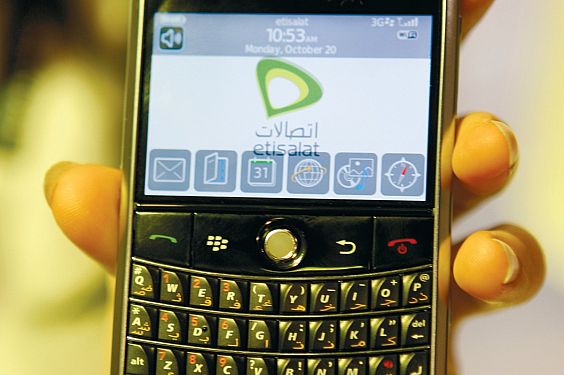 BlackBerry App World can be conveniently accessed over both Wi-Fi® and mobile phone networks and automatically presents customers with the relevant catalog of applications available for their specific BlackBerry smartphone model.
Mr. Omar Al Muzzaki, Vice President Marketing of Etisalat, commented "Etisalat continues to bring new and innovative services to the market, and creating an outstanding experience for our BlackBerry customers is a top priority ."
Key features of BlackBerry App World:
Front Page Featured Items Carousel: BlackBerry App World showcases many applications on its front page, selected by a combination of country, carrier, device, OS so customers only see apps that are relevant to them.
Easy Application Discovery: Top 25 lists are easy to navigate making top applications easier to discover.
Scan a Barcode: Users can scan a QR code associated with an application. BlackBerry App World will quickly find the related application and automatically open the application's information and download page.
BlackBerry ID: BlackBerry ID provides customers with a device-independent user identification (ID). It facilitates new payment options, including credit cards and integrated carrier billing, and allows customers to conveniently transfer their personal library of apps when they switch to a new BlackBerry smartphone.
Search/Filter: BlackBerry App World includes a keyword search with filtering capabilities.
Reviews: Applications on BlackBerry App World can be reviewed by users and those reviews are reflected in star ratings. Users can read reviews, see screenshots and read a description of each application before they download it.
Application Storage: BlackBerry App World includes a folder called My World, which keeps track of applications the user has downloaded. It is a personal storage space that allows users to manage application activity like uninstalling and re-installing applications.
Application Archiving: users can archive applications to a microSD card or built-in storage memory on their BlackBerry smartphone.
Update Notifications: Users will be notified of updates to applications they've downloaded on BlackBerry App World.
Etisalat offers its BlackBerry smartphone customer's seven subscription options, with six of the packages being offered without any limits in terms of data usage. The packages include the Unlimited Global at AED 295, Unlimited Domestic at AED 185, Unlimited Global Email Plus at AED 239 Unlimited Email Plus at AED 139 (with access to 10 email accounts), Unlimited Global Social at AED 149, Unlimited Domestic Social at AED 49, and Domestic Lite Usage at AED 90 (open to all BlackBerry services like email, Internet browsing and instant messaging) with 50MB data included.