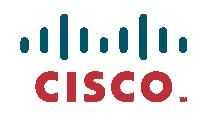 Cisco Connected Stadium Wi-Fi Delivers "Next Generation Mobility Experience" for Fans at Sports and Entertainment Venues
Guests Can Utilize Their Wi-Fi-Enabled Devices for More Interactive and Personalized Experiences at Middle East Events
Cisco today introduced new solutions for the sports and entertainment industry that are set to deliver rich and interactive experiences for gaming fans and audiences anytime, anywhere.

As the use of smartphones and other Wi-Fi-enabled mobile devices continues to rise, guests in attendance at games and other events are seeking continuous connectivity and a reliable mobile experience. Cisco Connected Stadium Wi-Fi is the industry's first Wi-Fi solution specifically designed for large high-density environments such as stadiums and arenas that enhances wireless bandwidth and performance. The tailored solution provides a single, highly secure wireless network that extends real-time, reliable access to mobile applications and services simultaneously to thousands of fans who congregate in these venues, while creating new business opportunities for teams, venue owners and operators.
Tarek Ghoul, General Manager, Cisco Gulf, said, "Developed by our Sports and Entertainment Solutions Group, Cisco's Connected Stadium Wi-Fi technology solves any challenges associated with insufficient wireless connectivity inside crowded venues by extending real-time, reliable access to mobile devices simultaneously to fans. With the upcoming Qatar 2022 World Cup, this technology can help create more engaging mobile applications to enhance fan experiences while enabling continuous connectivity. We believe this solution will truly transform the lives of audiences and fuel significant growth opportunities for the sports and entertainment industry in the region."
Core to the solution is the latest in wireless technology innovation, the Cisco Aironet® 3500p Access Point with CleanAir technology, which is optimized to deliver these capabilities. The technology provides a single, highly secure wireless network that extends real-time, reliable access to mobile applications and services – providing venue owners, teams and operators with the opportunity to capitalize on new business prospects.
Key Highlights:
The Aironet 3500p is Cisco

'

s first purpose-built

access point

specifically designed to meet the performance and aesthetic needs of high-density environments.

This new access point optimizes performance through a high-density directional antenna and special configuration that allows precise focus of the wireless airwaves into a concentrated area.

Cisco Aironet 3500p has customizable settings that tailor the solution to operate effectively in the unique configurations of sports and entertainment venues.  Furthermore, the flat-panel design of the antenna easily blends into these highly visual environments.

Cisco Aironet

'

s CleanAir technology minimizes wireless interference by detecting and avoiding other wireless traffic in the area, improving performance and reliability. This results in a significant increase in Wi-Fi coverage and capacity for mobile devices, opening the door to next-generation fan experiences offered by teams, leagues, venues and service providers.

Venue specific offerings, such as video replays, loyalty programs, event statistics and information and logistics, and food and beverage purchases can be used to engage fans in new ways, translating into revenue growth potential

.
Cisco continues its industry leadership with its role in the development of the Hotspot 2.0 standard aimed at providing an industry standard for highly secure and seamless Wi-Fi authentication and roaming.
Cisco and partners expect to scale Next Generation Hotspot technology with participation in global trials started by the Wireless Broadband Alliance this month, based on the

Wi-Fi Certified Hotspot program

announced in March.