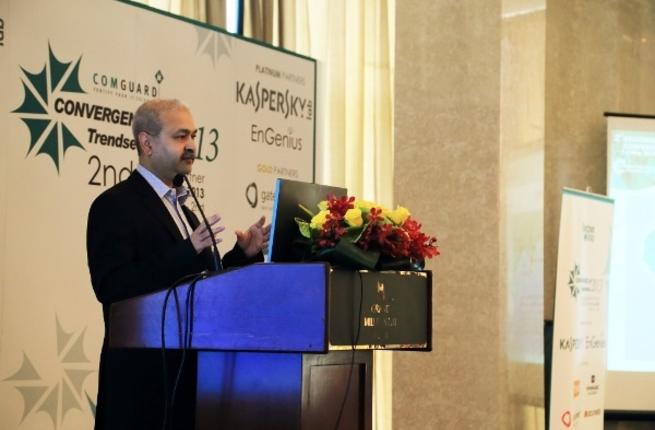 Comguard aligns its forces with Kaspersky to address Indian marketplace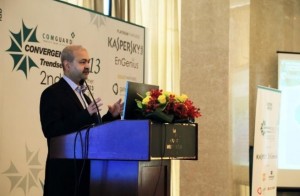 Comguard, a Dubai based leading value added distributor for IT security products and solutions in the Middle East and North Africa region announced that it has been appointed as the National Distributor for Kaspersky to distribute the Enterprise Solutions across India.
The announcement was made recently at a Press Conference held in New Delhi. Maxim Mitrokhin, Director of Operations, Kaspersky Lab, APAC, AltafHalde, Managing Director, Kaspersky Lab, South Asia and Ajay Singh Chauhan, CEO, Comguard were present on the occasion.
Comguard has been associated with Kaspersky as its Regional Distributor for corporate products in the Middle East region since 2006. The distributor has handled some of the largest government and commercial establishments as clients in the UAE. Leveraging on in-house technical support resources and strong channel network, Comguard has been recognised for its dedicated and sustained efforts to add value to its distribution role.
On this occasion, Maxim Mitrokhin, Director of Operations, Kaspersky Lab, Asia-Pacific said, "India is one of Kaspersky Lab's key markets in Asia-Pacific and growing extremely fast, particularly in the B2B space. As we move into the next orbit of growth, it is extremely important for us to align with the right set of partners and our association with Comguard is a step in that direction. We believe associating with Comguard will help us in our outreach efforts to target medium and large enterprises and win new business, while strengthening our channel connect further and enhancing the quality of our technical support."
Under the distributorship agreement, Kaspersky Lab and Comguard will join forces to leverage their strengths in security products and services to develop joint Go-to-Market strategy in the areas of Endpoint Security, and Targeted Security Solutions, including addressing BYOD challenges. These solutions will aim to address the ever-increasing security threats to corporates in India. The agreement will see Comguard acting together with channel partners on a pan-India level to roll out the full suite of enterprise offerings from Kaspersky Lab as a Value Added Distributor.
"We are very excited about the partnership. The partnership between Kaspersky Lab and Comguard has come at the right time when we have just launched our latest enterprise offerings – Kaspersky Endpoint Security for Business, aimed at medium to large enterprises. We believe Comguard will be able to leverage our new suite of Enterprise offerings, including our targeted solutions – Kaspersky Security for Virtualization, Security for Mobile, Systems Management, et al," said AltafHalde, Managing Director, Kaspersky Lab, South Asia.
Kaspersky Lab's proven endpoint security products, and Comguard's decade-long expertise in distribution of security products and a solid partner network, will provide businesses with access to enterprise-class security with strong technical support.
Ajay Singh Chauhan, Chief Executive Officer, Comguard commented "We are happy to expand our relations with Kaspersky beyond the Middle East region. We are sure we will be able to further consolidate our relations with Kaspersky and write a similar success story in India too. The partnership between Kaspersky Lab and Comguard will help address security challenges faced by corporates by bringing a comprehensive portfolio of security solutions to enterprises on a wide-scale. High on our agenda will be our focus on extending channel reach and disseminating product knowledge to our partners."
#Comguard# Kaspersky# Middle East# North Africa region