Comptel Raises the Bar for Telco Customer Experience Management with Advanced Analytics-Based Approach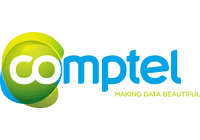 Comptel Corporation (NASDAQ OMX Helsinki: CTL1V) today introduced a new concept of Contextual Intelligence for Telco (CIQ4T), which was created to help communications service providers (CSPs) take customer experience management to the next level. Utilising advanced predictive analytics technology, the company's innovative approach allows operators to better understand the uniqueness of individual subscribers and circumstances, and leverage that knowledge to predict behaviours and transfer it into action to maximise their business performance.
To implement CIQ4T, Comptel's Customer Engagement solutions leverage the company's strengths in event data processing, advanced predictive analytics and real-time action-taking to ensure a continually high quality of experience. They enable CSPs to build value and competitive differentiation through personalised subscriber interactions and service personalisation, including that of third-party media, content and application offerings.
Key Facts
·         The key use cases of CIQ4T leverage historical and real-time data and predictive modelling, which provide unique insights into future customer behaviours. This helps determine more targeted, appropriate and timely offerings for increased ARPU, provides the foundation for dynamic profiling and segmentation for service bundles and campaigns, makes mobile targeted advertising more relevant, and informs network operations with an estimation of usage volumes and types of devices in use for optimised asset utilisation.
·         Comptel Social Links is an advanced predictive analytics product that enables CSPs to efficiently analyse their customer data and improve their marketing processes. It allows operators to predict the optimal context (with which action and at what time) for engaging individual subscribers to, for example, combat churn, offer new services and create new revenue and upsell opportunities. Initial Comptel Social Links trials have already demonstrated that in specific customer segments (top 10% monthly), CSPs can achieve a 21% reduction in churn and 25% increase in revenue.
Supporting Quote
·         "'Customer experience management' has been a buzz term across the telco industry for quite some time now. We are very excited to challenge the traditional approaches taken thus far, and share why our concept of CIQ4T, in combination with our event-analysis-action strategic framework, can truly help CSPs achieve their goal of getting closer to their customers," said Juhani Hintikka, president and CEO, Comptel. "Not only that, but by leveraging field-proven, best-in-class advanced predictive analytics, CSPs are in a much better position to uncover new business opportunities and increase their profitability."
Resources
·         For more information about Comptel, visit www.comptel.com. Learn more about the company's Customer Engagement solutions including its advanced predictive analytics offering.
·         Connect with Comptel on its blog, Compelling Conversations on OSS, and on Twitter, LinkedIn and Facebook. Also visit the company's YouTube channel.
·         Comptel will be attending and exhibiting at Management World 2012, taking place 21 – 24 May in Dublin, Ireland. To arrange a meeting with the company or to receive a demonstration of its Customer Engagement solutions, please contact comptel.marketing@comptel.com or visit booth #64.