Crystal Solutions Launches Content Monitoring at NAB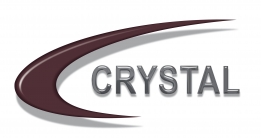 Crystal Solutions today announced that it will be launching a new Content Monitoring feature as part of its leading Network Management Systems + Automation ("NMS+") at the National Association of Broadcasters Convention ("NAB").
Crystal Solutions NMS+ enables users to monitor their entire global systems, as well as allowing for exceptional system redundancy and enabling process automation. The Content Monitoring Feature further enhances the solution, enabling users to monitor video, audio and data content, as well as view video thumbnails and audio levels for their service at different points in the chain. This will ensure a better overview of content and faster and more efficient resolution of any issues.
"We are pleased to be launching this new feature at NAB," commented Roger Franklin, CEO, Crystal Solutions. "We believe that this tool will be especially valuable for broadcasters, for whom ensuring the right content is aired at the right time is crucial to their service."
Crystal Solutions will also be demonstrating a number of other solutions at NAB, including AdCheck™, its ad insertion verification solution. AdCheck's real-time transmission monitoring provides Ad Trigger notification, verification, and fault resolution to Master Control Room (MCR) Operators to ensure all advertising income opportunities are included in transmission streams.