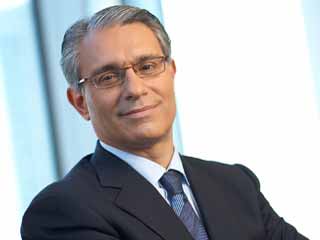 Doany concludes his founding-CEO role at Oger Telecom; catapults intothe Internet and renewable energy sectors
Dr. Paul Doany, the founding-CEO at Oger Telecom concludes his role at Oger Telecom. This was said in an exclusive statement to SAMENA. Dr Doany talked about his new diversification plans of focusing on internet and IT/software companies. He commits investments in social networking, ecommerce and finance and wants to expands further in the near future particularly startups and early stage companies.
When asked about the new consultancy he is establishing, Dr Doany stated "I will be establishing a Dubai-based specialist TMT strategy/management consultancy, to assist companies in various stages of their development. In particular, I aim to assist incubation/angel funds in the region, identifying opportunities, and guiding young IT/Internet company in Amman and Istanbul, extending quickly to Beirut, and other markets in the region." The role I am aiming for would include co-investment rights in the target companies, and offering mentoring, business/strategy development, execution supervision and periodic performance reviews". Dr Doany added that "I believe in our regional talents, and see great synergy between Turkish and Arab companies, with a large growing service region over 350 million population, and that, in some applications, I believe we even can tap the world at large".
In an exclusive interview by SAMENA about his future plans, being a completely new sector Doany stated that "I am focusing on geothermal power generation, where I see a huge opportunity in the Izmir area of Turkey. I am commencing participation in a week, on behalf of an investment fund.  We also intend to establish an R&D facility into enhanced geothermal technologies, which should begin to deliver superior results in 7 to 10 years".
Dr. Doany has overseen a resounding transformation and expansion of Turk Telekom since Oger Telecom's acquisition of a 55% majority stake in the Türk Telekom in July 2005, with support of the Board and Management into a world class operator and one of the most efficient fixed line operators in the world. He also led Türk Telekom block sale privatization to a successful listing. Under the leadership of Dr. Doany, the company achieved a number of triumphs including, the successful IPO of 15 percent of Türk Telekom stock to international and domestic investors; development of the Türk Telekom Group from a fixed-line only company into a group of nine complimentary businesses that includes but are not limited to fixed, mobile, broadband, and emerging convergence technologies from call centers to online education and games, from health and public security to information technologies.
Dr. Doany's role has been exceptional in promoting Türk Telekom Group's position as a strong player in the international data markets, as well as in the development of the Türk Telekom's brand as the most valuable in Turkey that finally resulted in Türk Telekom's selection as one of Merrill Lynch best of breed companies in the world, among numerous international awards.
Dr. Paul Doany was CEO of Oger Telecom, with over 40 million customers, including fixed, mobile operations, and internet/broadband operations in Turkey, South Africa (Cell C), Jordan, Lebanon and Saudi Arabia (Cyberia) in addition to CEE wholesale business, (PanTel) covering 24 countries operations. In addition to his role at Oger Telecom, Dr. Doan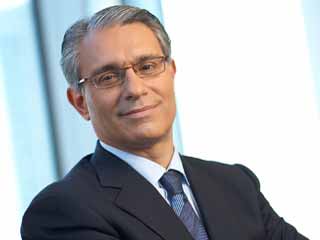 y was CEO at Türk Telekom during the period 2006 to 2010, have led the block sale privatization tender and first 5 year transformation of the company. Dr. Doany also chaired TTNET, and the Group IT technology companies he acquired for TT (Sebit, Sobee, Innova, Argela), and call centre business (AssisTT).
Dr. Paul Doany holds a PhD in Communications Engineering from UMIST – Manchester, UK; MSc in Digital Electronics & Communications Engineering from Bradford University, UK; and BE in Electrical/Electronics Engineering from AUB, Beirut. He has a number of international publications, and holds patents in the application of spread spectrum techniques.