du partners with Encloud to deliver a new Business Cloud Service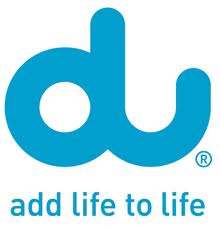 du has announced the expansion of its managed services portfolio with the launch of its newest enterprise solution, Business Cloud Platform in partnership with Encloud. The Business Cloud Services Platform provides du enterprise customers with access to a broad range of flexible cloud services, covering infrastructure platform and software.
Business cloud platform from du offers standard cloud building blocks that support multiple market segments, from small to medium enterprises (SMEs) through to large enterprise customers. du and Encloud have partnered with Cisco, EMC and Citrix to bring the best technology solution in the market.
The services offered are customisable based on individual requirements, giving the customer complete control of their cloud investment with continuous access to new cloud products. du Business Cloud Services have been designed to offer a one-stop shop for a wide array of services, all delivered from a virtual data centre out of a world class hosting facility in Dubai. Each service is backed by technical experts and can be provisioned in minutes, with easy scalability and a Pay-as-you-Grow Opex model.
du Business Cloud offers flexible packages for Virtual Servers, Virtual Storage and Data Backup with bundled bandwidth, However customers can subscribe to more advanced services such as PrivateCloud, Community Cloud, Virtual Desktop and more, with additional array of services to be added in the near future.
"Managed services provide companies with the opportunity to employ a full suite of IT services to suit their business needs, without having to directly employ professionals within their company. The launch of du Business Cloud Platform services brings further value to our managed services suite, giving our enterprise customers the freedom to focus on their core business while we take care of the rest," said Hatem Bamatraf, Executive Vice President Enterprise, du.
"Our partnership with du will give businesses in the UAE an unparalleled advantage in the managed services sphere, as we will provide state of the art cloud-based solutions that are secure, reliable, managed by professionals and provide value for money. Encloud caters to the needs of the modern business, whether they are newly-formed SMEs, or well-established larger operations," said Samer Jafari GM of Encloud.
"Cisco's sees this strategic collaboration with Encloud and du to deliver cloud based enterprise services as significant because cloud computing has come of age. As cloud traffic continues to proliferate in a new world of many clouds, the forecast confirms that strong growth in data center usage and cloud traffic are global trends, driven by our growing desire to access personal and business content anywhere, on any device.  It is clear that the next-generation Internet will be an essential component to enabling much greater data center virtualization and a new world of interconnected clouds," commented Fady Younes, Client Director, Cisco UAE.
"With Cloudplatform and CloudPortal from Citrix, du and Encloud have chosen the most open cloud management technology in the market today, backed up by the innovation power of the Apache open source community. Cloud services are maturing rapidly in a new IT era which will revolutionize the way Enterprises and Governments consume IT and the role Service Providers will play. I am excited to see du take a lead in this transformation with their partner Encloud, " said Olivier Maes Sr Director Cloud Infrastructure EMEA at Citrix Systems.
"EMC has worked with du and Encloud to establish the optimal virtualized infrastructure to extend the scalability, agility and efficiency of this cloud offering. We firmly believe in the transformational power of cloud computing and are proud to be part of this innovative project that seeks to bring the many benefits of cloud technology to businesses across the region," added Said Akar, Director  – South Gulf at EMC Middle East. "With this offering in place, many more enterprises across the UAE will be able to leverage the flexibility and peace-of-mind of a cloud service within a secure and trusted environment, managed by qualified professionals, with all the benefits that brings in terms of reduced cost and complexity."