Etisalat's New Broadband Bundles Popular with Customers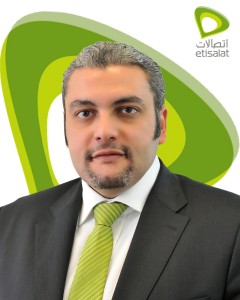 V

alue-packed

, flexible

options

deliver

faster download/upload

s

Offer includes f

ree upgrade for

8Mb

ps

eLife

customers

to 10Mbps
In just a month since the launch of all-new bundles, Etisalat has already registered success with its new broadband bundles with many customers opting for the streamlined Internet offering that deliver faster speeds and great value for money.
Etisalat enhanced its eLife Double and Triple play bundles to offer a simpler and yet value-packed bundle of services to its new and existing customers.
Khaled El Khouly, Chief Marketing Officer, Etisalat, said: "As expected, this offering is extremely popular with customers as it meets their need of simplicity, faster speed and value for money. We have received a positive response so far and expect the momentum to continue at a much faster pace throughout the year."
As a special gesture to customers with the most popular of the eLife Triple Play bundles, existing 8Mbps Triple Play customers who also have taken a Premium TV packages, will automatically be upgraded to the new speed of 10 Mbps at no extra cost. All other existing eLife 8 Mb customers need to call 101 to request their free, no extra cost upgrade to 10 Mb. Customers with all other speeds of eLife, Double Play or Triple Play, can choose to continue with their subscription on the old speeds or call to upgrade to the higher speeds as suitable for them.
The new bundles not only enable customers to enjoy faster download/upload speeds and unlimited Internet usage but also include the recently launched free national calls on their phone line. Customers can choose from 10, 20, 50, 100 and 300Mbps bundles. Triple Play customers also are being offered free eLife TV for 3 months as part of Etisalat's summer-long promotion.
Speaking about Etisalat's focus on constantly increasing its customer's satisfaction, El Khouly said: "We proactively upgraded our services out of our insight into customer's requirements of value-for-money options and hassle-free upgrades. Moreover, while earlier faster download ability was the need of the hour, data-savvy social media tools have brought about a change of requirements. Hence, our bundles now also offer faster upload speed to meet needs."
Comparison table for eLife customers
eLife Previously Offered Speeds
eLife New Speeds
Download Speed
Upload Speed
Download Speed
Upload Speed
8Mbps
1Mbps
10Mbps
2Mbps
16Mbps
1Mbps
20Mbps
5Mbps
30Mbps
3Mbps
50Mbps
10Mbps
100Mbps
20Mbps
100Mbps
20Mbps
300Mbps
30Mbps
300Mbps
30Mbps
#Broadband Bundles# eLife customers# Etisalat# faster download/uploads# Value-packed