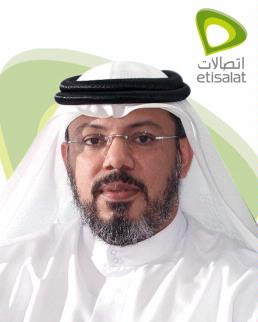 Etisalat showcases next-generation ICT solutions for transportation industry at UITP 2011
Showcases Smart Real Time Public Transportation Information System for Mobile
Etisalat is showcasing its next-generation ICT Solutions for the transportation industry at UITP 2011, the premier event for public transport authorities and operators, policy decision-makers, scientific institutes and the public transport supply and service industry, being held in Dubai from April 10th – April 14th 2011.
Etisalat is showcasing the innovative – Smart Real Time Public Transportation Information System – that will enable subscribers to check the real time arrival information of public transportation on their mobile phones. Currently in its pilot phase, the service once launched will enable commuters to plan their journey, reducing wait time at the public transportation stations.
Besides this service, Etisalat is showcasing a wide array of solutions encompassing Mobile Messaging Service, mParking solution, Mobile Near Field Communications (NFC) solutions and Smart City solutions.
Over the years, Etisalat has created customized ICT solutions for the transportation sector, such as the immensely successful m-Parking solution deployed for Roads and Transport Authority (RTA). Etisalat is also demonstrating the latest Near Field Communications (NFC) solutions at UITP. Mobile NFC services provide a new dimension to areas like mobile payments, transport, ticketing, access control, and other innovative contactless services.
Commenting on Etisalat's participation in UITP 2011, Abdulla Hashim, Senior Vice President, Business Solutions said: "Mobility is the future of business and hence it is imperative for ICT thought leaders to harness futuristic technologies to enable efficient business. Etisalat has over the years created and deployed innovative solutions for the transportation and logistics sector that not only provide convenience to the commuters but also provide cost-savings and enable efficient business processes for the transportation service provider."
For more information on Etisalat's ICT solutions for transportation sector, kindly visit Etisalat's UITP stand in Hall #7.