Four Etisalat International Operations Joins its SmartHub IPX in UAE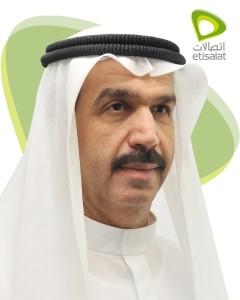 Etisalat UAE, one of the largest telecom operators in the Middle East and Africa today announced that its OpCos (operating countries) mainly Etisalat Afghanistan, Etisalat Egypt, Etisalat Nigeria and Etisalat Sri Lanka have joined its SmartHub IPX to enhance international mobile services.
The Internetwork Packet Exchange (IPX) is a GSMA standard based global hub for mobile operators to enhance the quality and depth of international services, such as voice, signaling and data exchange through a single connection. Etisalat Carrier & Wholesale Services (C&WS) operates the first and only IPX hub in the Middle East.
Ali Amiri, Executive Vice President, Carrier & Wholesale Services, Etisalat said: "We are delighted to have our group companies as key members of our growing SmartHub IPX community of mobile operators. IPX is an important strategic initiative which will provide the foundation for virtually all future advanced international mobile services, including faster access to mobile internet content.
"The SmartHub IPX will enable these operators to quickly connect and exchange content specific to their mobile requirements. The joining of these OpCos will make UAE the regional center for mobile internet content, the fastest growth area globally."
The most recent win and setting yet another benchmark for SmartHub IPX is the partnership with Epsilon to provide the Middle East's first network exchange point. This is a major addition to the 'SmartHub' portfolio in 2013 creating for the first time a common network exchange platform in the Middle East.
Etisalat companies can access the SmartHub over the GroupNet MPLS network, deployed to serve a variety of high speed applications.
#Etisalat Afghanistan #Etisalat Egypt #Etisalat Nigeria #Etisalat Sri Lanka #SmartHub IPX