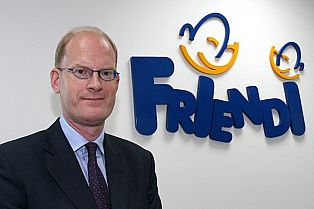 Friendi to introduce 3G services in Jordan
MVNO Friendi Group is planning to launch 3G services by the end of this year.
According to CEO Mikkel Vinter, the company is in talks with its network provider Zain Jordan, which recently launched its 3G services in Jordan.
He added that Jordan is a good market, and the company had a very positive reaction through its launch last year. As part of its expansion plans in the MEA and South East Asia regions, Friendi is planning to launch its services in more countries in the MEA region in 2011 and 2012.
He further stated that they are in discussions with a number of operators and regulators across markets in the region, and added that in a handful of markets it's in advanced discussions to launch services this year.
To this end, Friendi recently secured a US$25 million funding. With Friendi's three existing operations and partnerships in the Middle East, the MENA region remains the highest priority for the company.
He confirmed that the firm is also looking at opportunities in the broader Africa and Asia regions. However, Vinter stated that Friendi has not earmarked the new funding for specific regions.