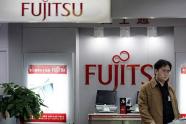 Fujitsu Expects Fiscal Year Group Net Profit Y60.00 Billion
Fujitsu Ltd. that it forecasts its net profit to rise 8.9% this fiscal year, as it expects its Japanese corporate clients to start spending more on information technology services in the second half of the year as the country's recovery from the March 11 earthquake accelerates.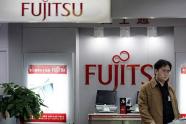 Fujitsu, which provides information technology services and also makes computers and cellphones, said it expects a net profit of Y60 billion in the current fiscal year through March 2012.
In late April, Fujitsu reported that its net profit for the last fiscal year ended March fell 41% from the previous year to Y55.09 billion citing the quake's negative impact as well as weak domestic IT investments. The company didn't issue an earnings outlook at that time, citing uncertainties due to the natural disaster.
For this fiscal year, Fujitsu also forecasts a 1.8% rise in operating profit to Y135 billion and a 1.6% rise in revenue to Y4.6 trillion.
The company's outlook is based on the assumption that the dollar will average Y80 and the euro Y110.
Fujitsu sees continued negative impact from the quake during the fiscal first half from April to September, expecting to break even on a net basis in the period. The company also forecasts a 89% drop in operating profit for the first half to Y5 billion and a 2.2% decline in revenue to Y2.1 trillion.
The natural disaster forced Fujitsu to temporarily suspend several factories in affected regions in March, but all of them have since resumed operations at full output capacity.
Still, like many other Japanese manufacturers, Fujitsu continues to face challenges in procuring raw materials due to quake-related disruption to supply chains.