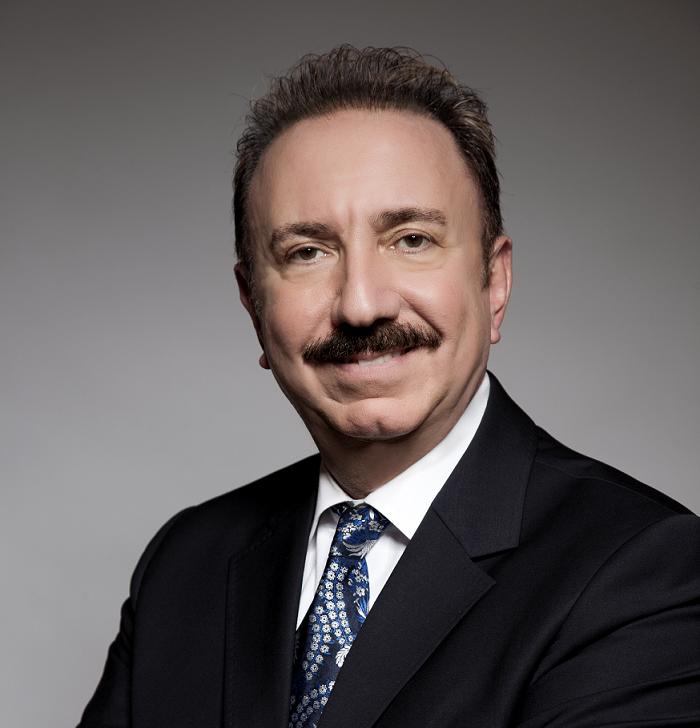 GENBAND is the market leader in IP Interconnect solutions with major deployments globally, especially in EMEA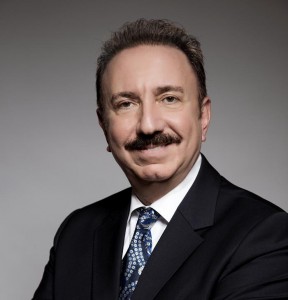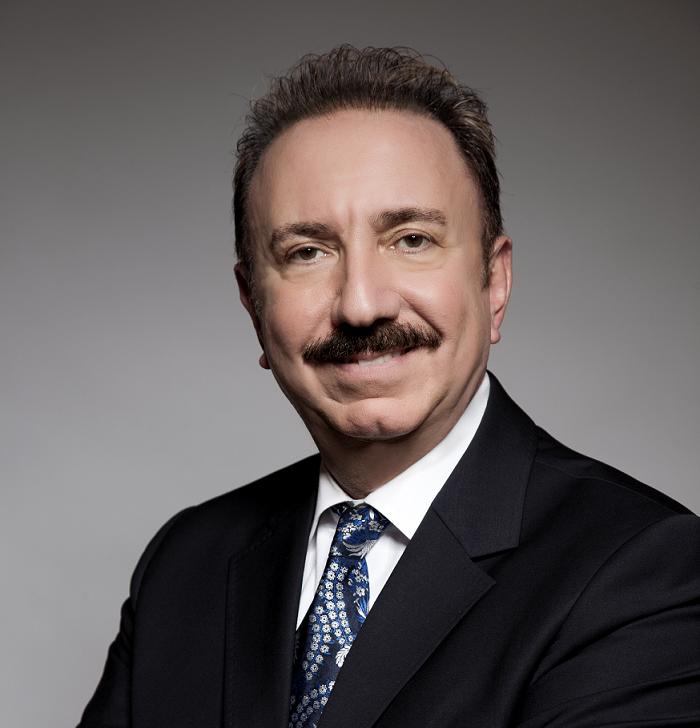 Mehmet N. Balos, Executive Vice President GENBAND
speaks to Teletimes International
Interview: Khalid Athar
Teletimes – Please tell us about GENBAND, its products and services.
Mehmet Balos – Over the past seven years, GENBAND has transformed its product portfolio, customer profile, geographic footprint and financial performance through strategic partnerships with leading equipment suppliers such as Alcatel-Lucent, Nokia Siemens Networks and NEC, as well as acquisitions of Tekelec's IP switching division, NextPoint Networks and most recently Cedar Point Communications.
But the company's boldest move, the acquisition of Nortel's Carrier IP Switching division, not only changed GENBAND but also changed the global telecom landscape. GENBAND became the engine behind many of the largest communications networks in the world. By acquiring Nortel CVAS and immediately integrating its productsin to its portfolio, GENBAND preserved many years of respected research and development and provided continuity for an enormous installed base, enabling their carrier customers to cost effectively continue growth and delivery of services to global customer bases.
In 2010, GENBAND revenues grew more than 275% over the previous year and became the market-share leader of a $2.5 Billion industry. Today, GENBAND enables Voice over IP through the no. 1 call routing soft switch; empowers operators through advanced IP business enterprise and residential communications applications; connects and secures IP networks through advanced session border control (SBC) solutions and enhances business intelligence, traffic management and security protection through deep packet inspection (DPI) technologies.
As the no. 1 market share leader in fixed line switching and media gateways, GENBAND has sustained this market position for more than 7 years through a comprehensive IP Infrastructure portfolio that delivers rich solutions to address transport, control and application layers of the network.
With global head quarters in the Dallas metro area of Texas, GENBAND employs 3,000 full-time employees and contractors globally and enjoys a vast global services organization with over 50 operational locations supporting customers in over 80 countries.
Throughout Asia, the Middle East and Africa, GENBAND serves a wide array of operators with employees based in Singapore, Tokyo, Hong Kong, Beijing, Shanghai, Taiwan, Korea, Australia, New Zealand, India, Dubai, Saudi Arabia, Israel and South Africa.
TT –  What are the recent transformations at the core network side of fixed line networks?
MB – The dominant trend at the core network side of fixed line networks has been, and continues to be the transformation from TDM to IP. In the early years, this was primarily focused on flattening and cost reducing hierarchical tandem networks. In recent years, this has evolved to the transformation of Class 5 networks as a means of eliminating all legacy TDM core equipment, which is rapidly reaching its "end of life".
At the same time, this transformation is addressing new service opportunities made available by IP for business and consumers including messaging, video, unified communications, mobility and more. The final element in core transformation addresses IP interconnect of these rich services between carriers and to business. This is addressed by IPX and SIP Business Trunking respectively.
TT –  How do you see the Middle East region with regards to these transformations?
MB – Most major service providers have already begun fixed line transformation to NGN. In fact, many have started doing this as far as 3-4 years ago, especially ones who have fairly large installed TDM base. This is encouraging for a company like GENBAND because it shows that the ME region understands the business case behind TDM transformation and is willing to invest.
We are still seeing pockets of opportunities for GENBAND with operators who have not started doing so, and even with ones who have already started but finding it difficult to migrate with 100% feature transparency from TDM to NGN. What is unique about the GENBAND approach is that we work with operators as a "trusted advisor", meaning that we don't try to force them to deploy something they don't really need.
We examine their network infrastructure and work with them to build a very specific business case that leverages their existing NGN/MSAN base if they already have deployed such infrastructure. In such cases,we offer our professional services to plan, design and implement the migration in a very predictable manner, regardless of the type of TDM switches they are migrating from and the Soft switch they will migrate to.
Some operators have the desire to perform migrations in IMS architecture and we are working with them to help them understand the pros/cons of doing IMS vs. NGN based transformation. We generally advocate they start with an NGN architecture that evolves to IMS over time to maximize both existing investments and to manage costs.
TT –  What possibilities could be brought up by LTE for mobile networks?
MB – If we examine the LTE value proposition, we see that LTE delivers on two major fronts. Traditionally, new network technologies have focused mainly on improved performance. LTE however, not only delivers substantial performance improvements, but also creates new business models for operators, improving the overall value proposition to the subscriber. With LTE, operators will not only have a platform to deliver truly ubiquitous mobile broadband services, but also a much improved business proposition compared to legacy technologies. LTE brings lower cost per bit, higher capacity, a high level of flexibility and has significant global appeal compared to 2G and 3G wireless technologies.
With expected throughput in excess of 100Mbps and latency lower than 10ms, LTE will provide subscribers with a robust user experience. In addition, because of LTE's lower cost per bit, it also makes a number of typically gigabyte hungry applications cost effective and viable to use in a mobile environment. For example, high Definition (HD) video streaming, "Video Blogging", or the ability to upload video content to social networking sites will become seamless.
TT –  Is Middle East and surrounding regions like Asia and Africa are in line for IPv6 transition at network infrastructure level?
MB – The last top level (/8) block of free IPv4 addresses was assigned in February 2011 by Internet Assigned Numbers Authority (IANA) to the 5 Regional Internet Registry (RIRs), although many free addresses still remain in most assigned blocks and each RIR will continue with standard policy until it is at its last /8. After that, only 1024 addresses (a /22) are made available from the RIR for each Local Internet Registry.Currently, only Asia-Pacific Network Information Center (APNIC) has already reached this stage (as of April 2011). RIPE NCC, the regional Internet registry for Europe, is expected to be the next RIR after APNIC to run out of allocable IPv4 addresses. This exhaustion is expected in late 2011 to 2012.
Consequently, IPv6 has become "table stakes" for any vendor wanting to do business in the ME. We see it consistently as a mandatory requirement. This is mainly due to IP addressing exhaustion because of the explosive growth in mobile traffic. Even on the fixed network side, IPv6 is now more required than before as fixed/mobile convergence applications are in the initial deployment stages. We have been working with our customers to show them how they can upgrade to IPv6 across the GENBAND equipment they have already deployed, and in most cases, they can do so with a software upgrade.
TT –  What are IP Interconnection solution(s) features being offered by GENBAND?
MB – GENBAND is the market leader in IP Interconnect solutions with major deployments globally, especially in EMEA. The solution exceeds the GSMA's IP Exchange requirements as well as requirements set forth by i3Forum. Our Multimedia Interconnect Solution enables the any-to-any interconnection that operators require to bring all the services, providers and technologies together.
A basic requirement of such a solution is that it is massively scalable, dynamic and capable of supporting rigorous service level and quality agreements related to each service. Operators need to separate their rich communication service strategies from their technological frameworks so when new protocols or codecs come to market they can participate in providing the services they enable without having to upgrade their networks. Critically, such an approach also enables the continued support of revenue generating legacy services, while capping their investment in aging technology, notably TDM infrastructure.
GENBAND's IP Multimedia Interconnect Solution enables a reduced time to market for new services and expansions, extensive inter working between all nodes and myriad signaling protocols. That functionality is wrapped with a common management system that further enables operational cost reduction and protects operators' investment through the use of commercial-off-the-shelf hardware and the flexibility of GENBAND's GENiUS platform.
With so much at stake and evolution and transformation continuing, operators need to make these kinds of future-proof platform investment decisions. They have to cater to the needs of the rapidly growing third party or OTT supplier market, they have to make complex services integrate and operate across multiple technological ecosystems, and they have to do so while providing a higher level of service quality than ever before.
The technologies, business models and platforms that enable the rich communications suite need technical solutions to bring them all together. IP exchanges can provide that link and become a universal layer for the re-profiling of traffic as it moves from network to network and technology to technology. Solutions such as GENBAND's IP multimedia solution have been designed to do exactly this and have been developed to grow with operators changing needs while negating the need to upgrade hardware before its useful operational cycle has run out.
TT –  Would you please elaborate on Traffic management solutions of your company?
MB – The massive growth in data traffic as well as the ability to monetize this traffic constantly challenge broadband providers and create a unique window of opportunity for traffic management solutions. Operators need to adapt to changes in user behaviors and new applications by rapidly creating new services and business models to deliver a higher quality of service. GENBAND's Traffic and Policy Management (P Series) solutions enable service providers to make the right business decisions and enforce them better.
By leveraging advanced traffic and policy management technology, GENBAND's solutions provide industry-leading accuracy, broad platform flexibility, the visualization of the business intelligence, and a single point of subscriber and network service awareness and control. In addition, our Personalized Content Delivery solution can unleash potential revenue and define and deliver services suited to individual users' needs.
Personalized Content Delivery tools can create a premium broadband experience by allowing each user to create a customized service experience and billing plan that best meets their needs. It also allows customers to create their own broadband package with predictable billing and enables carriers to offer services like content optimization and video caching to capture incremental revenue for providing an improved user experience.
TT –  Which critical security issues are being challenged these days across IP networks?
MB – Network security is not a new issue in the communications industry. What has changed however, is that this phenomenon was restricted earlier only to the Internet but now plagues the mobile industry as well with the growing number of IP applications.
Security issues range from Access security against "Man in the Middle" attacks to security at the edges of the networks with new protocols constantly crossing the borders to core security, as more applications in the core are IP enabled.
The solution to these security problems require a range of measures from mutual authentication between the devices and the core, encryption of traffic to the core, data and session based security at the edge of the networks and finally application based content security in the core. Furthermore, all of these security measures need to scale as the amount of traffic in the networks grows exponentially. GENBAND's S and P series portfolios form a unique and comprehensive solution to address these problems.
TT – Would you like to share some success stories of GENBAND in the region?
MB – One of our key customer deployments is in Dubai, United Arab Emirates, with du, one of the largest fixed/mobile operators in UAEthat is utilizing our C20 Soft switch and Media Gateways to offer VoIP and multimedia services to the local fixed market.
We have recently completed a major TDM transformation project there and are working with du to offer new value-added services leveraging the existing deployment to increase their ARPU and reduce their OPEX.GENBAND is also involved in other customer deployments in the ME, which will be announced in due time.
TT – What key revolutions you foresee along network Services and Infrastructure by 2015?
MB – By 2015, we see widespread implementation of LTE in developed economies along with broadband implementations on national scales. These networks will also lead to transformation of older TDM networks to IP infrastructure, enabling service providers to provide high bandwidth services such as video on demand from anywhere.
TT –  Broadband vs. Next Generation Networks. Are they both integrated?
MB – The desire for broadband from subscribers will continue to drive a significant percentage of the capital investment by service providers over the next several years on both fixed and wireless access.
For fixed networks, this means additional fiber deployments for telecommunications operators, and wide deployment of packet cable 2.0 / DOCSIS 3.0 for cable broadband.
Equally, wireless subscribers now have similar desires for ubiquitous broadband at ever increasing speeds. These factors will require carriers to invest in a fully integrated NGN core architecture with multiple access networks being fed from it.
In the absence of an NGN core, the delivery of efficient broadband with QoS, mobility of services and access to advanced applications will simply not be achievable. The traditional segmented networks with distinct infrastructure dedicated to a single service type (voice vs. data) are on their last legs. IP is clearly at the heart of this for transport, with SIP playing an ever-increasing role of the signaling protocol for all broadband services.
TT –  CAPEX and ROI remains the top concern for the operators / businesses while they move along to network expansion and scalability. How does GENBAND assist them?
MB – GENBAND is helping service providers meet their demand for new services by providing innovative IP infrastructure solutions that includes IP switching, media gateways, application servers and Session Border Controllers (SBCs). Our GENiUS platform combines all these capabilities and enables service providers to deliver advanced services in a timely manner with improved ROI for an optimal Capex investment.
TT –   Your words about Teletimes International, that is the only tri-regional magazine focused towards the ICT and Telecom sectors of the Middle East, Asia and Africa?
MB – Teletimes International is ideally positioned to serve the Middle East, Asia and Africa markets, as a strategic tri-regional magazine focused exclusively on the ICT and Telecom sectors.
We appreciate both having an information source for the key trends, participants, challenges and opportunities in the region as well as an editorial outlet for communicating about our regional milestones, customers and partnership. We look forward to reading and briefing Teletimes International frequently and believe they will continually and increasingly be a strategic source for the industry.