Huawei Ascend P6 Smartphone awarded European Consumer Smartphone of the year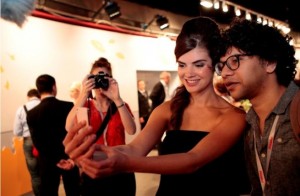 Huawei, a leading global information and communications technology (ICT) solutions provider, has been recognized at the European Imaging and Sound Association (EISA) awards with its new Ascend P6 smartphone being awarded the title of 'European Consumer Smartphone 2013 – 2014'. Distinguished by its ultra slim 6.18 mm design and sleek metallic body, EISA commended the Ascend P6 as a "surprisingly well-equipped smartphone at a very attractive price."
"We are delighted to receive this prestigious accolade from EISA. This award represents firm recognition from the industry of Huawei's ability to create products that meet and exceed the high standards of consumers," says Mr. Ashraf Fawakherji, Vice President of Huawei Device Middle East. "At Huawei, we are committed to providing best-in-class devices that excite people around the world and, with the Huawei Ascend P6, we have done just that."
Launched in the Middle East in August, the Ascend P6 is now available region-wide and in more than 60 countries across the globe. The Ascend P6 was the world's slimmest smartphone at time of launch, has an industry leading 5MP front-facing camera, and features Huawei's proprietary Emotion User Interface layered on top of Android's Jelly Bean OS.
This month Huawei also unveiled the much anticipated "Pink" model of the Ascend P6; a vibrant and exclusive design meant to be seen and coveted while also being small enough to slip into the tiniest of pockets or clutch bags.
The Ascend P6 is available through major telecom operators while also featured in organzied retail outlets such as Sharaf DG, Jacky's, Carrefour, and many more. The premium smartphone is retailed at approximately USD $435.
#Awards# European Imaging and Sound Association (EISA)# Huawei# information and communications technology (ICT)