Huawei Middle East Sees Regional Executive Moves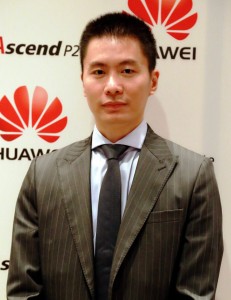 Company appoints new Middle East VP and fresh country GMs for UAE and Kuwait, part of global knowledge rotation program
Huawei, a leading global information and communications technology (ICT) solutions provider, has announced several recent appointments to its Middle East executive team as part of a wider global focus on rotation of senior leadership within the organization. The transition includes the assignment of a new Vice President for Huawei Middle East as well as two country General Managers—one for UAE and another for Kuwait—all of whom have come from previous roles within Huawei.
The selections are in alignment with the Huawei's wider Rotation CEO System established globally beginning in 2012. Extending that concept to regions like the Middle East, Huawei encourages its senior executives to regularly explore new geographies as they rise within the organization, widening their skills sets and gaining global perspective along the way. The rotation system is also aimed at giving more employees the opportunity to assume leadership roles while avoiding corporate rigidity caused by any particular individual being too obstinate.
"The ICT industry in the Middle East is advancing at a rapid pace with rising investments being made in communications infrastructure matched by a robust consumer market eager for world-class technology," notes Mr. Shi Yaohong, President of Huawei Middle East. "Huawei has helped meet that demand for more than a decade by expanding our regional footprint while fostering a Middle East leadership team that combines global technology expertise with extensive local-market knowledge. These latest appointments reflect that wider vision for the company as Huawei anticipates further organizational growth in the years ahead."
The moves include the designation of Mr. Pan En as Vice President of Solution Sales & Marketing for Huawei Middle East. Focusing on the group's carrier business, Mr. Pan will be responsible for driving new technology portfolios in the Middle East and overseeing key customer relationships. He brings more than a decade of experience with Huawei including previous stints in North Africa and most recently as GM of Huawei Kuwait. Mr. Pan will continue to drive Huawei's strategy of customer centricity, helping customers to achieve commercial and long-term business success by effectively leveraging Huawei's products and services.
"Huawei has a strong legacy within the Middle East supporting operators, enterprises and consumers as they enjoy some of the world's most advanced communication services," adds Pan En. "I look forward to contributing to that heritage in taking on this new role, and am excited to support Huawei employees while collaborating with our valued partners in the development of the Middle East ICT sector overall."
On the country level, Mr. Peng Xiongji has become the new General Manager of Huawei UAE. With an early background in engineering, he went on to support Huawei operations in Africa as well as Pakistan before heading to UAE.
Huawei Kuwait has further appointed Mr. Terry He as the General Manager of its country operations. Like his colleague Mr. Peng, his role will be based on ensuring overall excellence of day-to-day operations in the country. He began his career with Huawei at the company's headquarter in Shenzhen, China, and was most recently working for Huawei Pakistan as the country-level COO before relocating to Kuwait.
Last year Huawei's revenue from the Middle East totaled nearly USD$2.1 billion, an 18% increase from the previous year, with the company now employing over 3,800 staff in the region—more than 64% of them local hires.
Over the last several years Huawei has made notable efforts to be more open and increase its corporate transparency through detailed profiles of its executive teams and global management structure. Such information is now detailed regularly in Huawei's Global Annual Report.
#global knowledge rotation program# Huawei Middle East# Kuwait# Regional Executive# UAE