Injazat presents 'Cloud' as new business continuity frontier at IDC Cloud Computing & Datacenter Roadshow 2013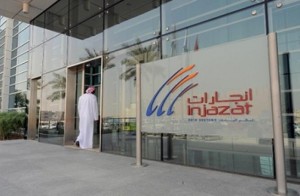 Global IT market intelligence firm IDC predicts that at least 80 per cent of the IT industry's growth and the top IT value propositions for enterprises will be driven by cloud services and other technologies built on what IDC refers to as the '3rd Platform', which also covers mobile devices and apps, mobile broadband networks, big data analytics, and social networking. Extensive enterprise research continues on the various promising applications of the cloud services model in particular.
Following the latest trends in business, with the arrival of social media, big data, and virtualization, organizations are exploring ways to protect information and make it available by devising innovative and cost-effective business continuity strategies. The inherent features of cloud, such as agility, elasticity, and pay-as-you-go, offer a viable alternative to traditional disaster recovery (DR) systems.
Injazat Data Systems will share its experiences of how cloud helps enterprises to deploy DR systems in a cost-effective manner at IDC's Cloud Computing and Datacenter Roadshow 2013, which takes place today at Atlantis, The Palm in Dubai, UAE. The event will tackle the present and future roles of cloud computing, with a particular focus on large and medium-sized companies.
Injazat will discuss the potential and benefits of the cloud model for business continuity and disaster recovery by explaining how business continuity management (BCM) can be implemented as part of a corporate governance strategy. Light will also be shed on how cloud can help in the management of risk exposure and risk mitigation for organizations aiming to apply IT business continuity.
"Business continuity has become vital to enterprises given today's volatile markets, tight competition, and threats posed by potential incidents and crises," says Ibrahim Mohamed Lari, Chief Executive Officer, Injazat Data Systems. "The search for better business continuity models has brought cloud computing to the fore as an excellent alternative to traditional disaster recovery technologies and processes. IDC's roadshow will provide an ideal platform for us to discuss how cloud computing can significantly impact the business continuity strategies of IT-driven companies."
Injazat Data Systems, Gold Sponsor of the event, is an industry-recognized market leader acorss the region for information technology outsourcing, data center services, and managed services delivered from the region's most sophisticated and advanced facility, the Tier IV design certified Premier Data Center facility.
Injazat serves a diverse range of customers and has developed a broad portfolio of capabilities to successfully address any organization's most pressing technology challenges. Injazat supports its customers in achieving their visions and allows them to focus on their core businesses.