Interactive Intelligence conducts survey to gain valuable insight into customer service experience strategies of Middle East companies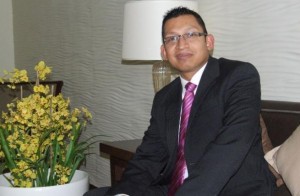 Interactive Intelligence Group Inc. a global provider of unified IP business communications software and services, is conducting a survey across the Middle East to understand the level regional companies are at with regard to implementing customer service experience strategies and technologies.
Shaheen Haque, Territory Manager, Middle East and Turkey at Interactive Intelligence says, "In today's competitive climate, the success of organizations will to a large extent depend on how well they understand and service their customers at every stage of their interaction. We believe that the survey will shed light on how prepared Middle East organizations are to deliver customer service excellence and what channels and technologies are being used for service delivery. Survey findings will enable us to educate regional companies as to where the gaps exist and how they can increase customer loyalty and grow their business through better service and better customer experience."
Survey respondents stand to win an Apple iPad Mini. Results of this survey, together with the winner of the prize draw, will be published via a press release.