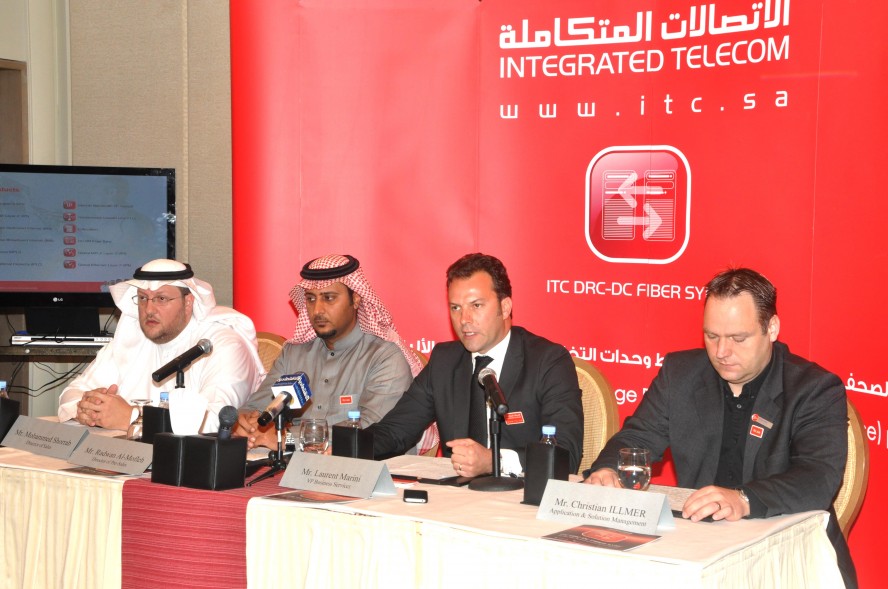 ITC launches Fiber Sync Storage (FSS) service
Integrated Telecom Company (ITC), one of Saudi Arabia's leading telecom companies, recently launched the Kingdom's first Fiber Sync Storage Service which uses high-speed fiber technology to sync storage units across various data centers. The pioneering service was launched during a press conference held on January 30 at the Four Seasons Hotel during TELSA 2012, a trade exhibition for the communications and IT industry sponsored by ITC and other companies in the region.
Mr. Laurent Marini, ITC Vice-President for Business Services, highlighted the innovative features of ITC's Fiber Sync Storage, the first service in the Kingdom capable of interconnecting data centers and other backup resources of banks and major corporate organizations in ultra-high speeds of up to 10 Gbps. The technology makes simultaneous syncing between storage sources possible using high-performance fiber offered in cooperation with one of Germany's leading names in fiber sync technology.
Mr. Marini added that ITC's new product is especially suited for corporations and business sectors which rely heavily on data, allowing them to sync storage and backup sources in less than 1/1,000th of a second. With its unique and innovative features, and with ITC's proven expertise in the IT and telecom sectors, ITC's new product is expected to enjoy high demand from companies in the Kingdom.