Lower international calling rates than ever before, with Call Select Business from du!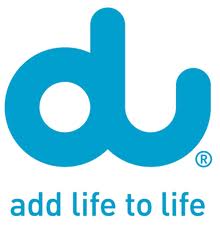 Customers with landlines on alternative networks in the UAE can now benefit more than ever from du's revised tariffs on Call Select Business, with international calling rates now lower than ever on the scheme's Business World 100 and Business World 400 rate plans. International calls are now charged from just AED1.20 per minute, making doing business abroad even easier!
du's Call Select Business service allows landline customers on alternate networks to choose to make their national and international calls with du, using their existing landline number. Along with attractive call rates, Pay by the Second® billing, and 24×7 customer care, du has now lowered its rates even further for international calling, with costs just AED1.20 per minute for the Business World 400 rate plan, and AED1.35 per minute for the Business World 100 rate plan. These rates are application for 190 top international destinations.
"Connectivity drives business in our cosmopolitan world, and we're very pleased to encourage more international connections with these new, lowered rates on our Business Call Select rate plans, Business World 100 and 400. These rates are incredibly competitive and will help business owners across the UAE to get even more for their money, so they can focus their efforts and attentions to growing their business and achieving more success," said Hatem Bamatraf, Executive Vice President, Enterprise, du.