Nawras Business Solutions roadshow helps corporate customers get more from their business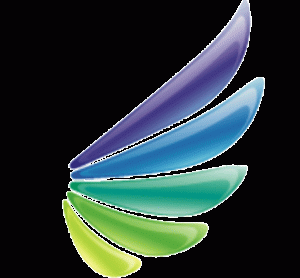 A highly interactive and entertaining event kicked off the third annual Nawras Business Solutions roadshow this week in Muscat. Nawras Chief Executive Officer, Ross Cormack, led senior managers from Oman's customer friendly communications provider, in outlining the pleasingly different way that Nawras works with companies to help them get more from their business.
This year's roadshow will continue to Sohar, Nizwa and Salalah with the team of Nawras professionals presenting a series of evening programmes to highlight how small, medium and large enterprises can all benefit from the wide range of Nawras mobile and fixed solutions.
"Our annual roadshow allows us to ascertain today's and tomorrow's needs of corporate Oman while we get closer to our customers," said Cormack. "We had a terrific turnout in Muscat and we thank all those who took the time to join us. We are now looking forward to meeting more new faces as well as seeing our current customers during our next stop in Sohar.
"We value this opportunity to discuss business requirements and to fully understand the upcoming needs of Oman's business community while sharing the latest developments in our portfolio of pleasingly different products and services. We are committed to making communication easier and more convenient for all of our customers, wherever they are."
At each destination, the roadshow event includes dinner, an interactive workshop with account managers and customised welcome offers for customers who choose to join Nawras during the events. The evenings will be interspersed with great prizes too including special numbers and handsets.
Customers have now been able to evaluate and appreciate Nawras' performance as a full service provider as around 18 months has now elapsed since the company launched its pleasingly different fixed services. With a full range of business solutions, this period of time has seen Nawras proudly become the communication partner of major clients like Oman Airports Authority, Oman Air and Al Khalili Group, to name but a few. These companies and many others recognise the benefits of being with Nawras where the focus is firmly on customers.
Following a successful event in Muscat, the roadshow is scheduled to travel to Sohar on 22 October, followed by Nizwa on 24 October and a final presentation in Salalah on 26 October.
Nawras, a Qtel Group company, is a one-stop shop for fixed and mobile, voice and internet. Those interested in attending the roadshow or wishing to find out more about Nawras' services are invited to contact the organising team on nbs@nawras.om for an invitation and full programme of the event. Spaces are limited, making it advisable to book at the earliest opportunity to reserve a place.