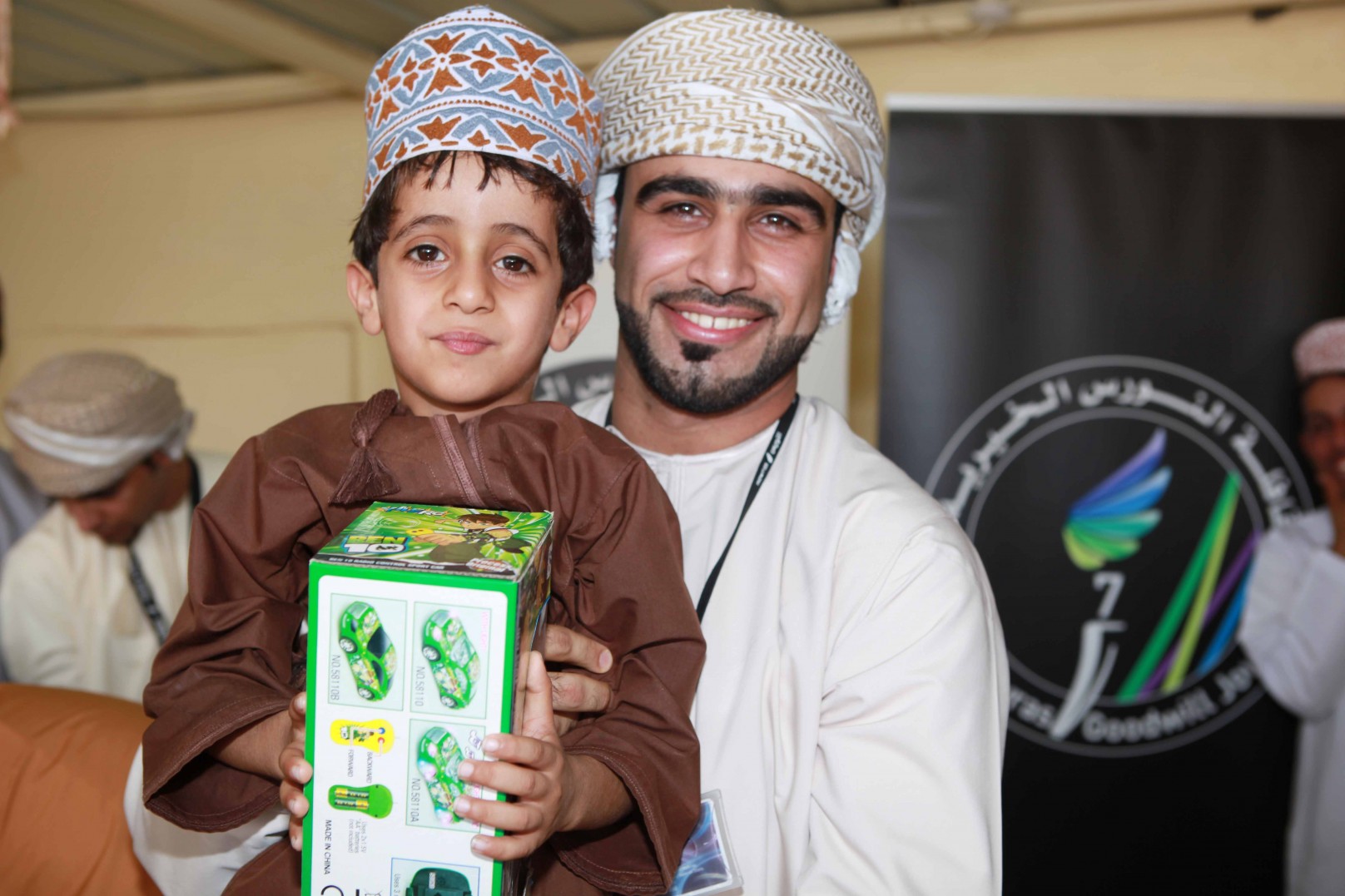 Nawras Goodwill Journey 7 continues to Al Mudhibi and Maserah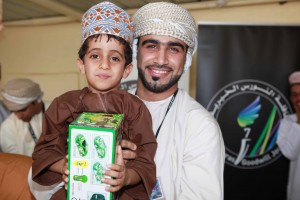 The second phase of the Nawras Goodwill Journey 7 commenced on Saturday with the three-day journey schedule to travel from Muscat to Salalah, visiting various associations and charity organisations across the country. The Omani Women's Association in wilayat Al Mudhibi was the first stop, followed by a visit to the Omani Women's association in Maserah.
When in Mudhibi, the Nawras team distributed a wide range of gifts to a large group of delighted looking children. It was undoubtedly the highlight of the visit and the team infused excitement and laughter into the day. They spent time interacting with the children and playing various different activities. The children sang, danced and enjoyed the various fun-filled games, with the bursting of balloons proving to be especially popular. They could not contain their excitement and wide smiles were permanently cemented on each and every face. But, that's not all!
Numerous laptops, internet modems and mobile phones were also presented to Shadia Al Shabibi, Head of the Omani Women's Association. Other generous donations included office furniture, classroom furniture, chairs for the ceremony hall, air conditioners, refrigerators, washing machines, cleaning machines, sewing machines and electrical audio machines.
In addition, the company will also provide a library that will be ready shortly after Eid.  Children will also be provided with all necessary school supplies. Nawras has made great efforts to be in tune with all the requirements of the various associations and voluntary centres across the country.
"I am really so glad about Nawras coming today. I can see that all the kids are really happy about getting some kind of gift and enjoyed all the games they have just played. We've been waiting for this day and it's a real pleasure for us to be with Nawras. It's the first campaign here and I'm glad to have it here," said Shadia Al Shabibi, Head of the Omani Women's Association.
From Maserah, the Nawras Goodwill Journey will depart for Haima and then on Morbat where the team will spend the night. They will then continue onto Sadeh and Salalah the following day, where they will conclude their trip.
The first phase of the journey began on August 13 and was launched at the Children Care Centre. It continued by visiting Al Nahdha, Wadi Al Ma'awel, Sohar, Saham, Musandam, Boukha, Ibri, Yanqul and ending in Izki.
This is the seventh year the Nawras Goodwill Journey has shown caring support and involvement in the community. And, for a few more days the team will continue on their quest to enrich people's lives and leave a lasting impression amongst all the communities they visit.