"Nawras is distinguished by doing things differently and always seeking better ways to delight and enthuse its customers"
Ross Cormack
Chief Executive Officer – Nawras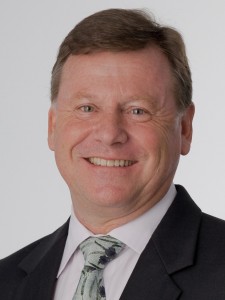 Teletimes – Please tell us about the Nawras Oman, its history and service details.
Ross Cormack – Nawras is Oman's customer friendly communications provider.  Established in 2004, the company was launched as a mobile operator in 2005 with a vision to enrich the lives of people in Oman through better communication. Seven years of successful growth has been driven by a singular focus on customer service.
Nawras is distinguished by doing things differently and always seeking new and better ways to delight and enthuse its customers. Our values are to be caring, excellent and pleasingly different and this extends to every aspect of our business.
In 2010, we launched fixed services and by the end of 2011 enjoyed a 34% market share.  During 2011, the first full year of fixed-line business, Nawras Home Broadband and Voice customers increased by an impressive 251% and we have seen a further increase of 27% in the first quarter of 2012. This WiMAX service is particularly popular as it provides same day internet through a simple plug and play solution which means customers can be surfing the net within minutes of plugging in the modem. In addition, Nawras gives the voice line connection for free and was first to offer VoIP calls with this service.
Becoming a full service provider also enabled us to approach larger corporations and we are delighted to have welcomed many new customers including a number of government sectors and non-profit organisations. Our roster of clients includes Oman Airport Management Company, Ministry of Finance, Ministry of Education, Nestle, National Bank of Oman and Oman Mining Company.
We are providing fibre-to-the-home on a trial basis, working with the Telecommunications Regulatory Authority (TRA) and an infrastructure provider for water reuse. Our objective is to have over 30,000 homes enjoying Nawras services via fibre optic cable by 2016.
In addition, successful 4G/LTE trials have taken place and we have been offering a free demonstration for visitors to the recently opened Muscat Grand Mall.
Over the years, the Nawras family has been thrilled to receive more than 40 awards.  Most recently, we were honoured with the Customer Service Excellence Award 2012 at the first Oman Customer Care Conference. Amongst the awards we received last year were the Corporate Finance Award from ACT ME Deals of the Year, Best Innovation in HR Strategy at Asia's Best Employer Brand Awards and Strategic Leadership Award from the Global HR Excellence Awards.
We started our company with the mission of being the communications provider and employer of choice in Oman and by 2007 we had won the Middle East Mobile Operator of the Year. Such titles are a great encouragement to our people who strive to live the customer experience every day.  Awards recognise the great contributions made so far and spur us on to raise the bar even further so we can continue to delight our customers.
TT –  What are the salient features of Oman-India undersea cable system network project? What are your expectations out of it?
RC – In April 2011 we were excited by the landing of our first international sea cable as part of the Tata Global Network (TGN) – Gulf Cable project. By the end of the same year the cable became fully operational, routing voice and data traffic to the rest of the world. This investment has enabled Nawras to offer state-of-the-art international services and will allow us to handle the explosion in data growth that has already begun and will continue to grow rapidly in the years to come.
These sea cables are integral to support our development of an extended portfolio of advanced telecommunications services such as global Ethernet, MPLS-based VPN, Managed Security, IaaS and global Telepresence. It also reduces international interconnection costs as well as national and international transmission lease-line costs while importantly giving us end-to-end control. We are now able to provide multinational corporate and larger domestic companies with products and services that meet their requirements in respect to speed, quality and cost.
TT –  What are your engagement strategy to improve customer loyalty and bringing more value?
RC – In our first year of operation we introduced a rewarding programme for our customers to appreciate their loyalty, called Nawras Rewards.  In 2009 we revitalised the benefits for customers and re-launched our loyalty programme by introducing the Elite Club, designed to reward all customers with a monthly spend of 25 Omani Rials or more. Gold and Platinum members started to enjoy a wide array of privileges including airport pick up and drop off, use of the Plaza Premium Lounge at Muscat International Airport, free car parking in the city, discounts at selected restaurants and much more.
Last year, the Elite Club was upgraded with yet more privileges and the addition of a Silver level. At the same time we introduced the new Elite Program for all Nawras customers to earn redeemable points which can be exchanged for free talk time and free SMS. Customers even get rewarded for receiving calls lasting five minutes or more. By the end of 2011, this had attracted more than 1.4 million members with numbers continuing to increase.
In addition to reward our customers' loyalty, we are constantly looking for new ways to offer more value through our long list of pleasingly different products and services. Nawras has a reputation for introducing 'firsts' in the Sultanate and last year these included 'Rannati' copy tune service, Emsakeyah, and Qasas Al-Anbeya. For business customers, we introduced free Internet Performance Reports and Business Mousbak prepaid service – a first for the region and not just Oman.
TT –  Please share us your deployment testing experience for 4G services in Oman. How close are you for a formal service launch?
RC – Following several months of testing, Nawras was thrilled to publicly showcase the latest 4G/LTE technology in March 2012. A demonstration area was unveiled in the newest and largest shopping mall in Oman and an open invitation extended for everyone to come along and play online games and surf the internet using 4G/LTE technology.
This demonstration of the fastest speeds took place at the Muscat Grand Mall, part of the new Tilal Complex in Muscat, which Nawras has fully equipped with a fibre network. Nawras is now providing a super-fast fibre based broadband service to the new commercial outlets and offices as they begin trading. All other major mobile network technologies are also available for the entire complex which is planned to be one of the biggest integrated real estate developments in the country.
We are looking forward to the commercial launch of 4G/LTE later this year.
TT – What is the present coverage and subscription detail for 3G services by Nawras? What impact has it brought to the people of Oman?
RC – Nawras was the first to launch 3G services in Oman and is now covering over 53% of the population. Further development of 3G continues in line with our plans. The 3G service continues to grow and hundreds of thousands of customers are currently using the network. It offers a faster experience that is ideal for mobile browsing, uploading images and watching videos from a handset. Around one quarter of our customers now use mobile broadband regularly with about 50 percent connecting by broadband at least once a month.

TT – How would you highlight Nawras commitment towards social well-being by serving the community at large?
RC – During 2011, Nawras invested more than 500,000 Omani Rials in community projects, social activities, and sponsorships. For the past three years, Nawras has supported the Summer Sports Programme organised by the Ministry of Sports Affairs. Last year the programme kicked off with a guest star appearance by our famous national football player and goalkeeper Ali Al Habsi, who is also our brand ambassador and national hero.
Our flagship CSR programme and the most well-known activity is the Nawras Goodwill Journey which has taken place annually during Ramadan since 2005. Volunteer fasting employees and media travel thousands of kilometres to visit charitable organisations in local communities around the country. The aim is to make a long-term difference through carefully chosen donations. In 2011 we focused on fostering employment opportunities for women through links to Oman's Women's Association.
Nawras also proudly sponsors Ahmad Al Harthy, Oman's top racing driver and dedicated brand ambassador who epitomises Nawras to the core.
TT – You have also launched a VoIP service for International Calls. What are your views on utilizing IP networks to offer next generation services?
RC – Nawras offers a promotional service to its customers where the rates are significantly reduced on international calls by using the VoIP prefix of 0902 instead of 00 for international calls. This has been enthusiastically embraced by customers and the 49 Baiza per minute 'Super Off Peak' rate was so popular that we extended it for an additional three months. From 8pm to 6am and all day on Fridays, Nawras customers benefit from fantastic value international calls.
Our Home Broadband and Voice package allows customers to have fast internet up and running within minutes. As part of the package, a telephone connection is included free of charge and a permanent service allows customers to make international calls using the VoIP prefix.
Nawras supports the introduction of any service that is both legal and wanted by customers. We are driven by customer requirements and listen carefully to their feedback so we can design our products and services to meet real needs.  Our licensed VoIP service gives great quality for a fantastic price which is what customers told us they wanted.
TT – Mobile data value added services are gaining momentum bringing new revenue streams for mobile operators. What trends are being observed in Oman? What are most popular content / services in this regards (ring back tunes, wall papers, MMS, Internet, games, music etc)?
RC – There has been a huge increase in the number of social media users in Oman, over 455,000 Facebook users, mostly in the 25-34 age range and more than 6000 active Twitter users to date. We are delighted that having only recently launched our Facebook page, it already has 22,000 likes while the new Nawras Twitter account currently has more than 2,000 followers.
Social media as a whole is already very popular and growing more so by the day.  This is driving up the data consumption and interestingly, by December 2011 we had seen broadband traffic increase from 1 terabyte a day to 18 terabytes in just 12 months, underlining the enthusiastic way customers are responding to our services.
Customers are visiting social media sites, downloading music, and viewing videos.  To support this interest, we also offer a music download service called Backstage in partnership with several major record companies. It offers access to over 120,000 tracks and each month customers can download and keep 10 of their favourites.
These are just some of the examples of the great thirst for data we are seeing and the challenge now facing operators is how to monetise this date consumption particularly in view of declining revenues from traditional voice and SMS.
TT – How would you predict the future of telecommunications in the region?
RC – Our challenge is to be led by customer experience and to respond with an approach that embodies the innovation and empathy that have always been Nawras characteristics. Telecommunication is a rapidly developing market and this leads to fast changes in technology, market trends and customer requirements. We interact with our customers through different touch points everyday and use this valuable feedback to design our products and services.
The introduction of 4G LTE technology will be an exciting step forward and we have just signed an LOI with Huawei for an exciting network modernisation project. This is a significant milestone and will mean that Nawras customers will be able to benefit from improved service speed and quality. This will enhance the customer experience on every level.
We will see a continuation in the enormous growth of data which provides us with a challenge and an opportunity.  The new generation is growing up with the internet as a part of their daily lives and this will help to drive demand ever higher.   In addition, the reduction in cost for smartphones is placing these devices into an increasing number of hands with new customers eager to experience social media, facebook, YouTube and the like, wherever they are and whenever it suits them. We need to make that possible and to come up with attractive bundles that are more segmented than ever and designed to appeal to specific groups of customers.
I believe that OTT players and their ecosystem offer a great opportunity to provide broadband services. OTT players are investing hugely in areas like databases and they have fantastic resources for networks which we can use for customer relationship management. I view it as a win-win situation and very much a positive development.
This is a very exciting time and as network technology goes through yet another reinvention, Nawras is as committed as ever to enriching the lives of people in Oman through better communication.  As the tourism industry in this beautiful country burgeons, we also look forward to serve more and more visitors and providing them with creative ways to get closer to friends, family and colleagues.
TT – Your thoughts about Teletimes International.
RC – Teletimes International does a fantastic job each month in providing an innovative and informative focus on this fascinating region. As telecommunications in the Middle East, Asia and Africa continue to grow and develop at rapid rate, I am sure Teletimes will be covering the trends and key issues with well researched and insightful reports.