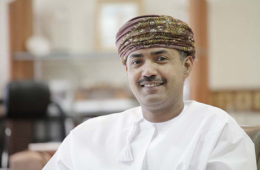 Omantel cheif executive Dr. Amer Al Rawas welcomes 200 new Omani employees to Oman's largest telecommunications company
New Recruits Commence Induction Procedures As Omantel Responds to Recent Employment Initiative from His Majesty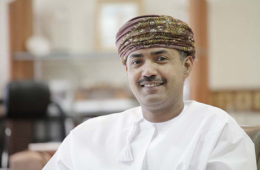 Omantel Chief Executive Dr. Amer Al Rawas has formally welcomed 200 new Omani recruits to the company as the Telecommunications giant demonstrates its commitment and response to His Majesty's Royal Decree to create 50,000 new jobs in the Government and private sector across the country.
Omantel's Human Resources department interviewed hundreds of potential candidates and eventually selected 200 highly talented, motivated and enthusiastic young Omanis to enter the world of modern telecommunications.
On Sunday the fresh employees reported to Omantel's new headquarters building in Mawaleh to commence their induction and training programmes and meet new colleagues and senior Vice Presidents for the different business divisions within the company.
The new members of staff will be working across a broad range of departments and sectors across the country helping ensure Omantel continues to offer excellent service to its customers with the largest network coverage of any operator in the Sultanate.
During the recruitment process priority was given to individuals who have educational qualifications in telecommunications or information technology or other qualifications that meet the requirements of Oman's leading telecommunications company.
Omantel's Human Resources Vice President Dr. Ghalib Al Hosni said: "We are very proud to be welcoming these new employees to the Omantel family. This is a highly important development for Omantel and will further strengthen our Omani workforce within the business.
"This is recognised at the very top of the company which is why Chief Executive Dr. Amer Al Rawas was so keen to meet and personally welcome our new employees to the company.
"We take great pride in the development of our staff that is our greatest asset and ensuring their long-term development and training needs are fully met."
Dr. Al Hosni explained that the company had been delighted at the response to hire additional staff and the quality, enthusiasm and ability of the individuals who were interviewed and then were able to offer positions to.
Omantel brings individuals, families and businesses together and has successfully connected different parts of the country to each other and with the rest of the world.