Omantel Launches Electronic Top-up Using Bank Muscat Card Terminals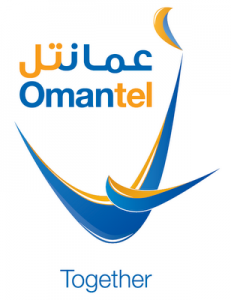 The Partnership Increases Hayyak Electronic Top-up Locations to More Than 7000 Locations Throughout the Sultanate
Muscat 24th December 2012: Omantel, the largest telecom services provider in the Sultanate by number of subscribers, announced another initiative to facilitate the easy top up of Hayyak service aimed at increasing customer convenience and enhancing customer experience. The initiative led by Omantel in partnership with Bank Muscat is facilitated by SALE International, the distribution partner of Omantel.
Commenting on the launch of this service, Waleed Mohammed Al Rahbi, Senior Manager Indirect Channels at Omantel Consumer Business Unit said: "Providing convenience for our Hayyak customers to top up their lines has always been at the forefront of our priorities. Apart from providing a new and convenient way to top up Hayyak prepaid lines, the new partnership with the largest bank in Oman will add further 4000 locations for our customers to top-up their Hayyak
prepaid lines from any participating shop with Bank Muscat card terminal service, thus expanding the Hayyak electronic top-up locations to more than 7000 locations throughout the Sultanate as well as saving the environment by eliminating the use of plastic top-up cards".
Tariq Atiq, AGM – Cards & eBanking, said: "We are pleased to enhance the existing vibrant business relations with Omantel. Bank Muscat has established the largest cards terminal network spread across the Sultanate and we are confident that this facility will provide a convenient top-up option for Omantel customers. Bank Muscat remains committed to providing value added services and enhancing convenience to customers."
The technology solution enabling the partnership between Bank Muscat and Omantel is provided by Sale International, the distribution partner of Omantel.
"We have enjoyed working with two very professional partners in Bank Muscat and Omantel. We are very happy to contribute our part in enabling Omantel's
customers with even more convenient locations to top up their Hayyak prepaid lines" said Soren Laegaard, CEO of Sale International, Oman.
For Omantel's Hayyak costumers the partnership with Bank Muscat will mean a larger network of electronic locations to recharge their prepaid lines with all denominations of Hayyak, supporting Omantel's objective to make Hayyak recharge available everywhere at any time.
Omantel is the pioneer provider of leading edge telecommunications services in the Sultanate of Oman connecting individuals, enterprises and government across the country through a state-of-the-art network. By offering an unmatched range of innovative products and after-sales service, Omantel is the market leader. Omantel serves customers nationwide through online channels, shops and distributors. Omantel is listed on the Muscat Stock Market and trades under the name OTL.OM.