Omantel Signs Major Contract to Provide Connectivity Solutions to Block 60 of Oman OOCEP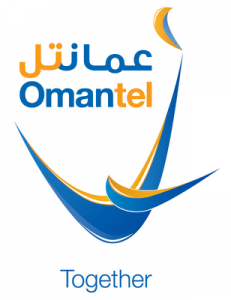 Omantel, the Sultanate's pioneer integrated telecom services provider said Tuesday it has signed a major contract to provide full range of communication and connectivity solutions to Oman Oil Company Exploration and Production site in Block 60.
The contract was signed by Salim Zahir Al Sibani Chief Executive Officer of Oman Oil Company for Exploration & Production and Dr. Amer Awadh Al Rawas Chief Executive Officer of Omantel. This contract will allow Omantel to build out terrestrial and mobile services into remote areas, extending the reach of public infrastructure to the community while providing services to OOCEP. The contract gives OOCEP access to Omantel Fibre backbone services along with GSM mobile technology in an exclusive agreement for a five year period. The contract establishes the extended reach of Omantel services to remote communities, providing telephone, internet and mobile services.
"We are glad to take our established partnership with Omantel to new heights as this contract will assure us at OOCEP the best connectivity solutions backed by Service Level Agreement that guarantees high availability of the network" said Salim Al Sibani CEO of OOCEP following the signing ceremony. "We are working in a remote and difficult terrain with no access to the traditional telecom networks and this agreement will provide us with the required infrastructure and solutions to ensure that we are always connected with our headquarters, business partners and rest of the world through Omantel fast, secure and reliable network. The partnership helps demonstrates our commitment in establishing better services to the local community, while meeting corporate objectives".
Commenting on the signing ceremony, Dr. Amer Awadh Al Rawas Chief Executive Officer of Omantel said "We are proud of being selected as the telecom partner and premium provider for OOCEP in Block 60 which proves once again the trust that Oman's biggest corporates show on Omantel solutions".
"Through this agreement, Omantel will be the sole provider of terrestrial telecom services to Oman Oil Company for Exploration and Production site in Block 60 which is located in an area that has no existing terrestrial telecom infrastructure. Our investments will assure OOCEP best connectivity not only with Oman but also with the whole world as we have a nation-wide multi tier fibre network that extends for more than 7500 kms in addition to seven international submarine cables already in operation with two to be added this year thus assuring OOCEP a guaranteed connectivity that is protected through a service level agreement". Dr. Rawas added.
Kidheiya Saif Al Mahrooqi Oil & Gas Sales Manager at Omantel Business said "We are delighted at Omantel Business to renew the existing relation with OOCEP by being the exclusive telecom services provider to OOCEP in Block 60. We are well positioned to satisfy the requirements of OOCEP considering the size of the project, difficulty of the terrain and the sophisticated needs of this remote site".
Demand for the diverse range of corporate communication solutions Omantel offers is continuing to rise as private and public sector organizations seek state of the art telecommunications solutions to run their business. Omantel continues to be the trusted telecommunications advisor and partner to a variety of clients across industries offering a full range of telecommunication solutions based on its extensive knowledge and long experience.
About Oman Oil Company Exploration Production:
Oman Oil Company Exploration & Production LLC (OOCEP) is an upstream Oil & Gas company based in the Sultanate of Oman. Initially having operated as a division of Oman Oil Company SAOC (OOC), OOCEP is now a subsidiary of OOC following the Company's incorporation as a separate legal entity in 2009. OOCEP has numerous assets and diversified interests in Oil & Gas exploration and production both inside and outside Oman
About Block 60:
Block 60 is an onshore block which covers 1485 square kilometers (sq km) and contains the Abu Tubul gas and condensate field which was discovered in 1998.
About Omantel Business Unit:
Omantel business services are the best choice for corporate customers. A full team of specialized accounts managers are at hand to provide sound advice to corporate customers on the wide range of solutions and tailored services that suit the needs of different businesses and enterprises. More information about Omantel services provided to corporate customers is available on the company's website www.omantel.om, through email business@omantel.com or by calling 24242888.