Omantel Urges Subscribers to Check Int'l Roaming Rates Before Travel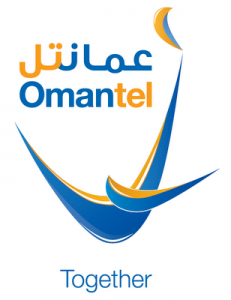 With the advent of holidays season that witness thousands of citizens and expats traveling abroad, Omantel has recently issued a statement requesting its customers to review the roaming charges prior to leaving the country.
This comes as part of Omantel's obligations towards its customers as a caring and responsible operator. Omantel owns the largest international roaming network having voice roaming agreements with more than 550 operators in addition to 400 data roaming agreements, which have enabled Omantel customers to remain connected while they are abroad.
In this respect, the General Manager for Customer Care at Omantel Nabil bin Ahmed Al-Rawas said, "Being a responsible and caring operator, we are keen to educate our customers about the roaming charges as they vary from country to country and operator to another. We are urging all our customers willing to travel this summer to review the roaming rates in the countries that they are visiting prior to their departure by visiting Omantel website www.omantel.om or calling Omantel contact centre 1234".
"In order to offer varieties to our customers, our strategy at Omantel is to have more than one roaming agreement with different operators in every country as the roaming charges vary from operator to operator. By checking the roaming charges prior to their departure, our customers are now able to select the hosting operator that offer the best roaming rate considering the type of service the customer is using. However, for those who did not get the opportunity to check the roaming rates before departure, they will be notified by SMS of the applicable charges with the operator they selected, a unique free service that Omantel has launched long time back to preserve the interests of its subscribers." Al Rawas further noted.
Nabil Al Rawas declared that some subscribers who use international roaming services complain of high roaming charges in their monthly bills. This is due mainly to the fact that they are unaware of the international roaming rates, adding that the majority of these charges are to be paid to the host operator and Omantel is not in a position to exempt subscribers from these dues. When we studied the complaints regarding international roaming dues, we found that the charges were mainly for the use of internet that included downloading software and viewing videos. Moreover, some smart phones equipped with applications that update themselves upon connecting to the internet. Therefore, the company advises subscribers to deactivate the auto update feature on their smart phones. Al Rawas urged subscribers as well to turn off data roaming in their mobile phones if they do not wish to use the internet while roaming" Al Rawas added.
"When we notice that there are high roaming charges, we call the subscriber or send him a text message. In certain cases we disconnect the service in order to stop the accumulation of high amounts against the subscriber, until we get data roaming statement from the host country's operator." Al Rawas concluded.
More information about international roaming services is available on Omantel website through this link: http://www.omantel.om/ar/omanweblib/travellers/default.aspx, or through call center number 1234. Subscribers may call +968 500 1234 from outside the Sultanate.