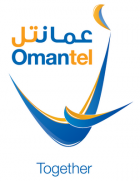 Omantel voted best telecom brand in Oman
Omantel, the leading telecommunications company in Oman, has been voted once again the best telecoms service provider in the Sultanate in an independent survey conducted by the business magazine Business Today.
Around 100 executives including Chairmen, CEOs and General Managers from a cross section of Oman's business community voted in the survey and gave Omantel a clear lead as the number one telecoms brand in the Sultanate.
Omantel has also been selected the most favored brand in seven different categories included in the survey namely Omanis, Arab & Asian Expatriates, over 40 years and under 40 years segments of the business executives – reinforcing the company's leading position among different segments of its customers.
Omantel executives are delighted with the results achieved by this prestigious annual independent survey and the recognition the company has received from senior business executives.
Commenting on the survey, Todd Dick, Vice President of Omantel Business Unit said: "We are very proud to receive once again this recognition from the Sultanate's top business executives who participated in this independent annual brand survey".
"This distinction does not only reaffirm Omantel's leadership of the Sultanate's telecom market but also shows the trust and satisfaction that our customers have on our range of telecom solutions".
"This recognition is another affirmation following a number of pledged testimonials from different companies from the oil & gas, banking, industrial and insurance sectors".
"Omantel offers its corporate customers with the widest choice of tailored telecom solutions, the most extensive network reach and a world-class post sales service".
"When it comes to businesses, it's all about quality, reliability, security and round the clock technical support that distinguish telecom services providers and we believe this is what the Sultanate's top business leaders have voted us for. We made substantial investments over the past few years to ensure the redundancy of our network hence giving our corporate customers three tiers of protection that is guaranteed through service level agreements".
"Omantel Business has tens of thousands of corporate customers across the country and key to this success and growth is the company's commitment to delivering personal service through a highly trained and qualified team who offer highly focused and personalized services to business customers".
Omantel is the leading telecommunications company in Oman and has been bringing individuals, families and businesses together and has successfully connected all parts of the Omani community to each other and with the rest of the world through a state-of-the-art mobile and fixed networks.