Ooredoo to launch iPhone 5s and iPhone 5c on November 7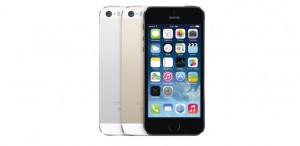 Ooredoo has confirmed that the new series of iPhones- the iPhone 5s and iPhone 5c, will be launched in Qatar on November 7.
The models will work with Ooredoo's "superfast" 4G network, providing customers with the best-ever Internet experience.
The next generation iPhone 5s and 5c will be the first models that will be "Ooredoo 4G-approved" devices, thanks to a new operator's pack upgrade from Apple, which automatically provides the data settings required to enjoy 4G services.
Ooredoo is an official distributor of Apple iPhone 5 smartphones in Qatar, and the strong connection between the two companies means that customers can enjoy the latest software upgrades, and also the security of a one-year guarantee for all Apple products.
Customers who own the iPhone 5s or iPhone 5c will receive operator's pack upgrade automatically, which will enable them to access Ooredoo 4G. The 4G service enables customers to have faster access to information, stream HD video, transfer large files, and update social media.
Customers can subscribe to 4G at any Ooredoo shop, and existing Shahry mobile broadband customers who subscribe to the 1B, 3GB, 6GB or unlimited mobile broadband plans can upgrade quickly and easily to the "4G Key".
They simply have to send the SMS "4G" to 114, or call the Ooredoo Call Centre on 111. Hala customers can send the word "4G" to 121, call the Ooredoo Call Center on 111 or ask in any Ooredoo shop.
The 4G Key, which is automatically renewed, costs just QR60 a month for Shahry and QR15 a week for Hala customers.
Full details of the 4G service plans, pricing, and all offers are available at www.ooredoo.qa. Stocks of the new iPhone 5s and iPhone 5c will be limited during the launch period, Ooredoo said.
Ooredoo , launch iPhone 5s , iPhone 5c , November 7