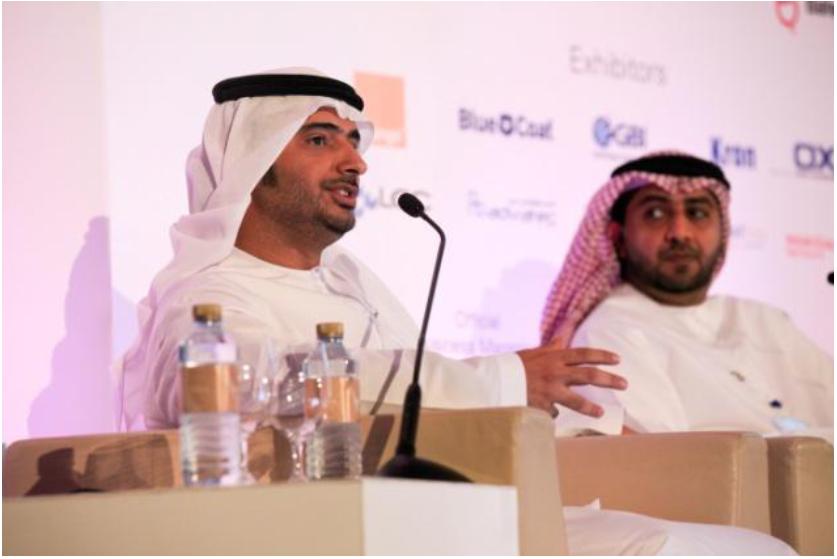 Post Event Report of Telecoms World Middle East 2011
Executive summary
The th Annual Telecoms World Middle East 2011, held against a back drop of global economic recovery and renewed industry optimism, proved once again, to be a huge success. Record numbers of operators, delegates, and solutions providors attending contributed to a dynamic networking conference and exhibition floor.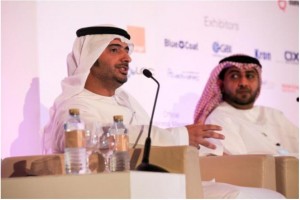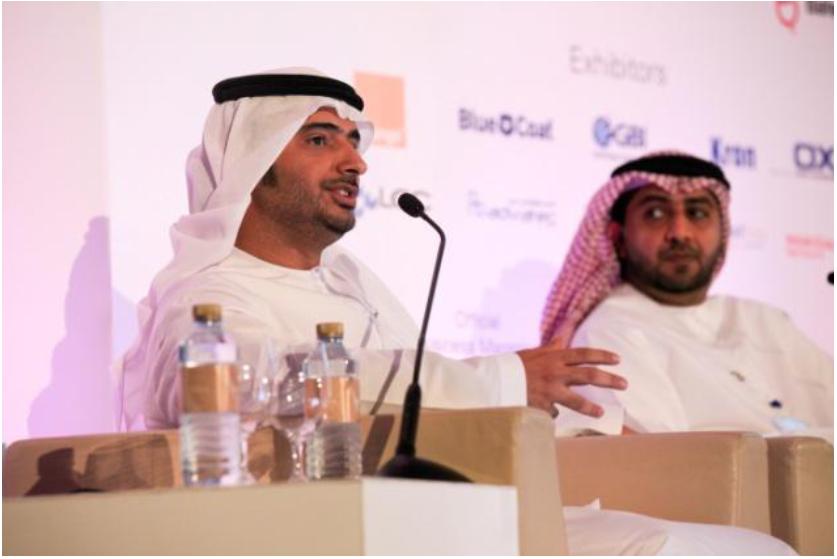 Amidst this climate of market recovery and increased interest of businesses looking to strengthen their presence, the Telecoms World Middle East event cemented itself as the region's leading telecoms business event – bringing together a diverse and varied pool of local, regional and global visitors all keen to source the latest solutions and services to help their business strategy.
Over 600 senior level attendees
The Telecoms World Middle East event took place in October 201 drawing a large international and regional audience of over 00 attendees. The event attracted delegates from operators, wholesale carriers, regulatory bodies, government, and solutions providers within network infrastructure, BSS, OSS and CRM software, consulting bodies and more.
Program overview
Extensive efforts were undertaken to create an informative and relevant conference agenda that offered a varied, comprehensive and interactive format with keynote sessions and
Carriers World Middle East delivered leading insights into the changing landscape of the wholesale market, selling of capacity in the Middle East, regulatory issues, and standing out as a wholesale provider. High attendance levels, as well as attracting more carriers than ever from across the globe, contributed to an excellent networking experience.
Telecoms World Middle East spanned 2 days of the event, and hosted some of the biggest names within the Telecommunications industry, sharing their ideas and strategies. Opportunity and outlook for the Middle East, monetizing content services and investing in next generation networks set the tone for the event. Emerging markets were also covered, with representation from Regulatory Bodies and Ministries from across the .
The LTE Show Middle East and Telecoms World Iraq brought the event to a close, addressing the rapid uptake and deployment of LTE networks across the region, and the regulatory issues and investment opportunities within Iraq.
Looking ahead
We are committed to providing an effective platform for the industry.  Telecoms World
"I think it's a great event. It's a lot about networking, and to start really discussing the big issues.
Anders Lindblad. President . & Head of Middle East Ericsson
Middle East  will continue to develop and evolve, attracting more attendees, creating new networks, increasing the opportunities for business development, and enhancing the Middle East's reputation as one of the world's most dynamic emerging markets. We will continue to conduct in-depth market research and work closely with industry experts to deliver the definitive event and meeting place for the industry.
Facts & Figures – Telecoms World Middle East 2011
600 Attendees from 35 countries
250 companies represented
120 speakers
100+ Operators represented
25+ sponsors and exhibiting companies
We will continue to develop new networking ideas such as 'Contact' and 'Sponsor Networking Area' both of which have been hugely successful and ensure sponsors and exhibitors get maximum returns on their investment.
Thank you
We would like to thank our sponsors and exhibitors, without whose support there would be no event:
Mobily, Ericsson, Telecom Italia, Telcordia, Verscom, Tata Communications, Genband, Wipro, 2Connect Bahrain, Pishgaman Kavir Yazr, Level 3 Communications, Infotech Enterprises, PCCW Global, BT Global, Batelco, Orange, GBI, LCC, IP Access, Bluecoat, Cybercom, Open-Xchange, Ixia, Fast Iraq, Bistalk AG, Digitalk, Advance Technology and Kron.
We look forward to welcoming you all back next year.
"This event is very critical. There are vendors here and service providers not only from the Middle East, but also from outside the region as well"
Jan Timothy Woodcock, Global Telecom & Media Consulting Partner, Wipro
Conference performance
Programme and speakers
The four day congress featured 116 expert speakers representing regional and international operators, regulatory authorities, content owners and world class solution providers.  In addition to keynotes, case studies and interactive panels, 2011 was host to 2 exciting new formats.
Our Keynote Strategy Session with Etisalat, du and Wipro hosted "Headlines from the Headliners", where our esteemed participants were asked to share their opinions, strategy and challenges on some of the recent telecom headlines in the national press.
2011 also saw the introduction of the Great Debates, which asked the audience to vote on some of the biggest challenges and opportunities facing the Middle East telecom market. Escalating competition from agile new players, network pressure from the data explosion and growing consumer appetite for rich multimedia services, has left operators with stark decisions to make about their role in the evolving ICT landscape.  With these issues hotly debated by our unrivalled speaker line up, the audience had the opportunity to cast their vote.
A comprehensive listing of the conference agenda and a list of the speakers, chairmen and panellists can be found in the appendix section of this report.
Main congress days
The main congress days provided an excellent platform for industry leaders to debate future business models in the era of content, monetizing the data explosion, competing in the apps space, optimizing network resources and investing in lucrative new markets.  Our interactive programme, packed with representation from the region's leading operators, provided delegates with unrivalled insight into the minds of those driving the Middle East telecommunications industry forward.
Keynote Speakers included:
Ross Cormack, CEO, Nawras
Scott Gegenheimer, CEO, Wataniya Telecom
Kamal Okba, CEO, Mauritel
Anders Lindblad, President Middle East, Ericsson
Essam AlHodaibi, VP Wholesale Commercial, Mobily
Ahmed Bin Ali, Group SVP Corporate Communications, Etisalat
Andrew Hanna, COO, VIVA Bahrain
Dr. Colin Yeh, Director – Group Innovations, Qtel Group
Samer Al Dameri, VP Consumer Products & Services, Mobily
Hatem Bamatraf, SVP Network Development, du
Abdul Hamid Chehab, GM Mobile Networks, Batelco
Hesham Herzalla, Director Enterprise & Distribution, Network Development, Etisalat
Hamdi Breik, Chief Network Officer, Zain KSA
Bjørn Amundsen, VP & Head of Mobile Network Coverage, Telenor
Mikkel Vinter, CEO, FRiENDi Group
Dr. Wael Taher, CEO, Samatel
Joakim Klingefjord, CEO, Renna Mobile
Ekrem Yener, Chief International Expansion Officer, Turkcell
Okechukwu Itanyi, Executive Commissioner – Stakeholders Management, Nigerian Communications Commission
Special features
Carriers World Middle East 2011
The congress featured a dedicated conference day for wholesale executives and international carriers, which took place on Monday 3rd October 2011. In addition to keynote presentations and panel discussions, Carriers World also saw the arrival of Carriers Karaoke, an exciting new event feature.  Carriers Karaoke allowed our delegation to take to the stage and in just 3 minutes educate the audience of why they are the King of Carriers.
Regional and international wholesale experts shared best practice and growth strategies throughout the day, providing delegates with an unbeatable exchange of ideas and contacts to drive revenue from existing network resources, debate autonomy from retail operations, strategize how to route global traffic to their network and how to capitalize on over-the-top players.
Keynote Speakers at Carriers World Middle East 2011
Ali Amiri, EVP Carrier & Wholesale, Etisalat
Khaled Tabbara, VP Carrier Services, du
Ahmed Al Momany, Wholesale Director, Zain Jordan
Alexandre Pebereau, EVP International Carriers, Orange
Hamza Ali, GM Wholesale & Carrier Services, Batelco
George Nikoloudis, Chief Operations Officer, OTEGLOBE
Amr Eid, VP MENA, PCCW Global
Essam AlHodaibi, VP Wholesale Commercial, Mobily
The LTE Show Middle East 2011
The congress also featured The LTE Show Middle East conference day on Thursday 6 October 2011, presented by Ericsson. LTE has emerged as the champion of networks, equipping operators with advanced infrastructure to manage the data explosion and protect valuable bandwidth.
The region's pioneers debated investment and deployment of LTE architecture and discussed how to fuel profitability with LTE launch.
Keynote speakers at The LTE Show Middle East 2011:
Sebastian Hoff, Director Market Development, Mobile Broadband, Ericsson
Samer Geissah, VP Core Network, du
Mahmoud Al Bannay, Director – Mobile Access Network, Etisalat
Eng. Wael Al-Ghamdi, VP Data Solutions, Mobily
Amer Ali, Senior Advisor, STC
Abdul Aziz Alhaqabani, GM of network services, STC
Telecoms World Iraq 2011
2011 also put Iraq in the spotlight.  With increased security, tightened regulation and a wealth of investment opportunities, Terrapinn hosted a dedicated Telecoms World Iraq conference day, which was held under the Patronage of H.E. Eng Mohammed Tawfeq Allawi, Minister, Ministry of Communications, Iraqi Government.
Having emerged as the region's most competitive telecom market, this day provided delegates with an unrivalled opportunity to hear from key Iraqi stakeholders on how to access Iraq, identify investment opportunities and secure business.
Keynote speakers at Telecoms World Iraq 2011:
H.E. Eng Mohammed Tawfeq Allawi, Minister, Ministry of Communications, Iraqi Government
Kassim Al Hassani, Director General, ITPC Iraq
Ghada Gebara, CEO, Korek Telecom
Ahmed Al-Omary, Commissioner, Iraq Communication & Media Commission
Majeed Hameed Jassim, Director General, State Company for Internet Services, Ministry of Communications, Iraqi Government
Exhibition / Sponsorship
Overview
The sponsor and exhibitor feedback was extremely positive, the vast majority of respondents said they wanted to consider involvement again for 2012. As well as this, some leading organisations in the industry have already signed up for the 2012 event.
Participation
This year we had a total of 17 sponsors and 10 exhibitors. The 17 sponsors were:
Mobily, Ericsson, Tata Communications, Verscom, Genband, Telecom Italia, Telcordia, Infotech Enterprsies, BT Global, Batelco, IP Access, PCCW Global, 2 Connect Bahrain,Pishgaman Kavir Yazr, Cybercom, Level 3 Communications and Wipro.
The exhibitors included:
Orange,GBI, LCC, Ixia, BlueCoat,Fast Iraq, Bistalk, Advance Technology, Kron and Open-Xchange.
Highlights
Special features and experience
The Mobily Cocktail reception proved to be a great finale to the Carrier World Day, presenting a opportunity for delegates to extend their networking, and meet new contacts throughout the evening.
Level 3 Communications, Batelco and 2Connect Bahrain all hosted a luncheon as part of Telecoms World Middle East, with great attendance.
At this year's conference in addition to the drinks reception and usual refreshment and lunch breaks, we brought back the successful Awards Dinner to allow further opportunities for attendees to meet and introduce themselves to other conference delegates, speakers and sponsors. The dinner was a well attended evening, set out to honor exceptional achievements within telecommunications and its sub-industries as well as solutions providers. A violinist, magician and photographers all provided entertainment throughout the evening on the Skywalk terrace of Jumeriah Emirates Towers, offering spectacular views of the city.
Our 'Contact' system proved to be useful, allowing all participants to make contacts and meetings before the event, post press releases (sponsors only) and download all presentations made at the conference. New for 2011 was the dedicated resource of a Networking Manager for sponsors, whose responsibility was to assist in putting sponsors in touch with prospective clients before and at the event, facilitating meetings and ensuring the most was made out of their investment in the event.
5th Annual Telecoms World Awards Middle East
Four months of intense competition, over 200 nominations and careful selection by an independent panel of judges culminated on 5 October in the announcement of winners of the 2011 Telecoms World Awards Middle East.
The gala dinner and awards ceremony held at the Jumeirah Emirates Towers in Dubai brought together over 250 of the industry's most influential decision-makers, CEOs and senior executives from the telecoms industry from across the region and beyond to recognize and celebrate companies and individuals who have demonstrated an unparalleled ability to succeed and continually set standards of excellence.
The awards recognised outstanding performance in 11 key areas in the region's telecommunications industry, and the key players that have helped turn the telecommunications sector in the Middle East into one of the most dynamic and vibrant in the world.
The winners of the Telecoms World Awards Middle East 2011 are:
Best Brand Qtel Best Customer Strategy Zain Jordan Best Value Added Service Mobinil Best MVNO Friendi Group Best New Product Launch Orange Best Operator Network Etisalat Best Vendor Nokia Siemens Network
Best International Wholesale Carrier PCCW Global Best Network Infrastructure Vendor Ericsson Best Middle Eastern Wholesale Carrier Etisalat Best Operator Qtel
Participant analysis
Testimonials
"This event is very critical. There are vendors here and service providers not only from the Middle East, but also from outside the region as well"
Jan Timothy Woodcock, Global telecom & Media Consulting Partner, Wipro
"For me it was a good opportunity to make new contacts, meet new players, mobile operators and data providers".
Miguel Angel Torres Alcobendas, Sales Director EMEA, Telefonica
"I'm very much enjoying the event and think it's a great opportunity to meet colleagues from the operator segment in particular. It's been quite an exclusive event, there are a lot of CEOs here."
Anders Lindblad. President  & Head of Middle East, Ericsson
"It is also such an honor to be part of the 5th annual Middle East Telecom Awards, which we consider to be as world class event and the best in the telecom industry."
Diala R. Muwlla, Director of PR & Media, Zain
"To be able to meet all your customers and partners face to face is very important, especially in the Middle East where it is important to develop a good relationship."
Beatriz Butsana-Sita, Managing Director – Global Telecom Markets, BT
"It's a great opportunity for us to come out, meet new contacts, existing customers and suppliers, and to tell the story of what Level 3 is up to at the moment in this particular region. There has been a good turnout."
Damian Butterworth, Director Business Development, Level 3 Communications