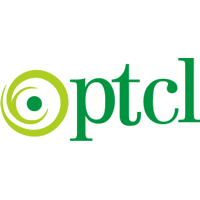 PTCL extends DSL package
PTCL has extended its Broadband Pakistan's mega national package offer of unlimited downloads till December 31, 2011 for its valued 256kbps DSL customers.
According to a press release, PTCL had introduced Broadband Mega National Package with 256 kbps data rate earlier this year at a monthly price of Rs. 299 with unlimited downloads till 30 September under a special promotional offer. However, PTCL realizing the value that this offer has added to the lives of the customers has extended this offer till December 31, 2011.
Commenting on the initiative, SEVP Commercial Naveed Saeed stated, "The extension of Broadband mega national package is an effort by PTCL to keep adding value and colour to our customers' life and to provide them services which can continuously facilitate them in being connected to the world".
EVP Wire Line Business Aasif Inam stated, "Being a customer centric organization, PTCL has always strived to address the needs of its customers through the fastest and most economical broadband service in Pakistan."
He hoped that this offer would further PTCL's objective to provide Broadband facility to low-income segment and low spending preference customers in the country and re-emphasize PTCL Broadband as the only service providing affordable high-speed internet in the country.