Qitaf and National Commercial Bank announce the name of the Porsche winner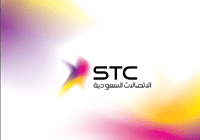 STC and the National Commercial Bank (NCB) honoured the winner of the grand prize (Porsche 2013) of Qitaf and NCB campaign, Mr. Sultan bin Midad bin Mizkir AL Subaie in the presence of VP of NCB, Mr.ZahidHomosani and Director of STC QitafMr. Yousef AL Salama.
In this context, Sultan AL Subaie valued the role of Qitaf and NCB in deepening the concepts of loyalty with customers and expressed his happiness with this grand prize and affirmed that Qitaf is making a creative step adding to it more customers, the fact that consolidates its leadership and its unique position as a loyalty program in terms of delivering free services to customers.
STC strives to provide ultimate benefits to Qitaf subscribers by converting their points into useful services to keep up with aspirations of customers and diversify their choices from different products.
In this connection Yousef AL Salama, Diretor of STC Qitaf program, said in a speech at the end of Qitaf Islamic Credit Card campaign, the card is one of the most growing cards in the kingdom and the Saudi market. This reflects the features benefits of the card namely the points gained upon each purchase operation made by the customer.
Mr. AL Salama explained that STC offers Qitaf Islamic Credit Card from the success partner (NCB) which enables redemption of points as an internal reward of calls and text messages or external rewards in conjunction with STC success partners. The card is divided into categories of (platinum, titanium and golden) Qitaf. Mr. AL Salama concluded his speech with his lots of gratitude to NCB for its efforts in making this campaign a success.