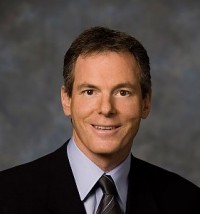 Qualcomm posts strong results
Qualcomm Inc. posted strong results amid booming demand for mobile devices.
Qualcomm (San Diego) said that sales were $3.88 billion for its second fiscal quarter, up 46 percent year-over-year and up 16 percent sequentially. Net income was $999 million for the period, up 29 percent from a year ago and down 15 percent sequentially. Diluted earnings per share was $0.59, up 28 percent from a year ago and down 17 percent sequentially.
Qualcomm said CDMA-based chipset shipments, dubbed the Mobile Station Modem (MSM) products, were approximately 118 million units, up 27 percent from a year ago and flat sequentially. December quarter total reported device sales were approximately $40.0 billion, up 44 percent from a year ago and 18 percent sequentially.
"We are pleased to report record quarterly revenues, and we are raising our revenue and earnings guidance for the year as the demand for smartphones across an array of geographies and tiers continues to grow," said Paul E. Jacobs, chairman and CEO of Qualcomm, in a statement. "In addition, we have resolved the second of the two previously disclosed licensee disputes. We continue to execute on our strategic priorities as our partners deploy our technologies and solutions to offer leading wireless products and services to consumers worldwide."
GAAP and non-GAAP results included $401 million in revenues related to prior quarters as a result of agreements entered into with two licensees to settle ongoing disputes, including an arbitration proceeding with Panasonic Mobile Communications Co. Ltd.
The Qualcomm Strategic Initiatives (QSI) segment manages its strategic investment activities, including FLO TV, and makes strategic investments in early-stage and other companies and in wireless spectrum, such as the broadband wireless access (BWA) spectrum won in the India auction.
GAAP results for the second quarter of fiscal 2011 included an $0.18 loss per share for the QSI segment. The second quarter of fiscal 2011 QSI results included $376 million in operating expenses and restructuring charges primarily related to the previous-announced shut down of FLO TV.
As reported, Qualcomm agreed to sell substantially all of our 700 MHz spectrum for $1.9 billion, subject to the satisfaction of customary closing conditions, including approval by the U.S. Federal Communications Commission.
The agreement follows its previously announced plan to restructure and evaluate strategic options related to the FLO TV business and network.  Under the restructuring plan, the FLO TV business and network were shut down on March 27, 2011.
Going forward, Qualcomm predicts that its sales will range from $3.35-to-$3.65 billion in its third fiscal quarter. Diluted EPS is projected to range from $0.60 to $0.64.
On Jan. 5, 2011, Qualcomm moved to acquire Atheros Communications Inc. for $45 per share in cash, which represented an enterprise value of approximately $3.1 billion on that date.  The transaction has received the approval of Atheros' stockholders and certain foreign regulators, and the waiting period under the Hart-Scott-Rodino Antitrust Improvements Act of 1976, as amended, has expired.  The completion of the merger remains subject to the satisfaction of certain closing conditions, including the receipt of an additional foreign regulatory approval.  Qualcomm continue to expect the merger to close in the third quarter of fiscal 2011.