Qualcomm Sells Indian BWA Spectrum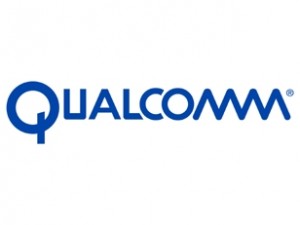 The world's largest chipset manufacturer, Qualcomm Inc (NASDAQ:QCOM), is selling 49% of its Indian broadband business to Bharti Airtel – India's largest telecom operator by subscribers –  for about $165 million.
The deal is a part of the San Diego, California-based company's plan in India to disseminate the use of fourth generation super-fast wireless broadband service and then selling them to the local partners.
Qualcomm bought the licenses in an auction two years ago for more than $1 billion and has the spectrum to offer broadband wireless service in four service areas. Bharti Airtel will buy the 26% of the stake from Qualcomm's Indian partners, Global Holding Corp. and Tulip Telecom and the remaining by subscribing to fresh equity shares.
According to the agreement, Bharti Airtel can buy the remaining 51% stake in the business by 2014. Qualcomm will exit the Indian business but will continue to provide its technological support to Bharti Airtel.
Bharti Airtel already has the license to offer broadband wireless service in four service areas namely Kolkata, Karnataka, Punjab and Maharashtra. The deal, when completed, will give Bharti Airtel access to four additional service areas including the lucrative markets of Delhi and Mumbai and will expand its reach to eight telecom markets.
The company is betting on data service to compensate for the loss of its basic voice business. We believe that Bharti Airtel is gearing up to compete against Reliance Industries owned Infotel Broadband Services which is the sole company to have a pan India 4G license.
India is the second largest telecom market in the world with a wireless subscriber base of 919.17 million but a broadband penetration of only 2%. The broadband sector is attracting billions of dollars in investments to introduce LTE networks in India.
Going forward, wireless broadband will be the largest revenue generator in India as consumers are more inclined towards using their mobile phones to watch movies and download songs. We believe Qualcomm wants to capitalize on this opportunity by providing its proprietary chipset to Bharti Airtel. However, the company faces stiff competition from Alcatel-Lucent (NYSE:ALU), Ericsson AB (NASDAQ:ERIC) and ZTE Corp.
Recommendation: We are maintaining our long-term Neutral recommendation on Qualcomm Incorporated. Currently Qualcomm Incorporated has a Zacks #3 Rank, implying a short-term Hold rating on the stock.
Source: http://www.dailymarkets.com/stock/2012/05/29/qualcomm-sells-indian-bwa-spectrum/