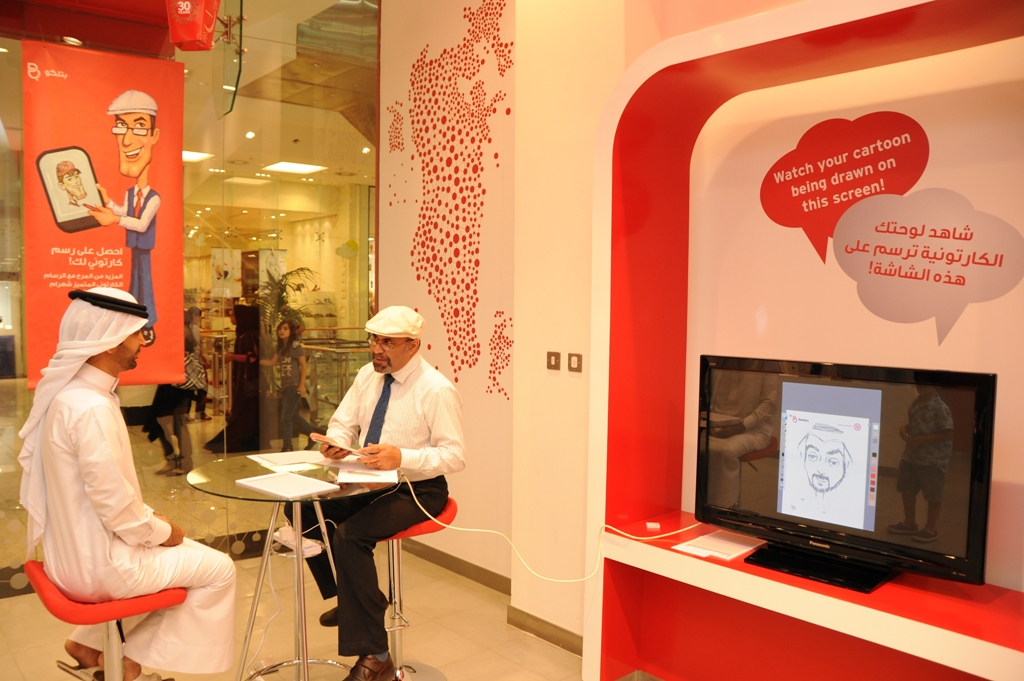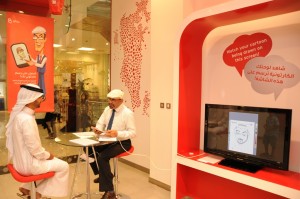 Ramadan Evening Fun with Batelco
For the First Time in Bahrain – Get Sketched Digitally on iPad 2 by Cartoonist Shahram at Batelco City Centre Shop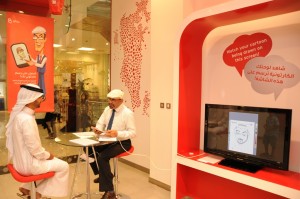 atelco welcomes everyone to visit their City Centre Retail Shop and enjoy some fun with cartoonist, Shahram, during Ramadan. The well known and popular cartoonist is waiting to sketch your portrait, cartoon style, on his iPad 2, during Ramadan evenings between 9pm and 12 midnight.
In line with Batelco's commitment to support and encourage local talents, Batelco is helping Shahram to transcend over conventional drawing techniques and join the digital art community by providing him with the latest iPad 2 device complete with the best available drawing application installed.
While Shahram sketches on his iPad 2, visitors can watch the portrait appear on a TV screen allowing everyone to marvel at his talents. Customers can have their portrait emailed to them directly with no need to print on paper, for the convenience of customers while also supporting Batelco's environmental initiatives to 'Go Green'.
Best of all, this entertainment is provided by Batelco free of charge and furthermore, to enhance the spirit of the occasion, customers can enjoy some complimentary coffee and dates while waiting to be served by Batelco Customer Service personnel.
Visit Batelco City Centre and discover a wide range of great offers launched to mark the Company's 30th anniversary year. Details about Batelco products, services and current special promotions can also be found on Batelco's website, www.batelco.com  or by calling 196.