SmarDTV, a leader in pay TV technology, selects Abilis Systems transport bridge product, TB101, for its new satellite broadcast-to-broadband converter (BBC) product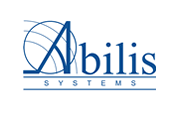 Abilis Systems, an ALi Group company, announced that SmarDTV has selected its TB101 product for a new satellite broadcast-to-broadband converter (BBC) product and Abilis Systems has begun production shipments to SmarDTV of its newly introduced TB101 Transport Bridge Processor.
The SmarDTV broadcast-to-broadband converter product converts satellite TV content into IP packets for streaming in home, thus enabling users to enjoy the benefit of watching today's DTH services on televisions as well as on IP-enabled devices such as tablets, laptops, smartphones, game consoles and other platforms.
The broadcast-to-broadband converter, running the open standard SAT>IP protocol, enables in-home distribution to retail devices such as iDTV and STB by using CI Plus CAM to implement the pay TV security. Conor Ryan, SmarDTV Vice-President of Marketing commented "We believe our broadcast-to-broadband converter combined with CI Plus CA modules provides the perfect means to enable in-home networking using standard retail hosts such as iDTV and STB and the Abilis TB101 is key in enabling such a solution"
The TB101 Transport Bridge processor is highly optimized for transforming up to 8 High Definition (HD) TV channels into IP format while consuming less than 500mW.
The TB101 product is enabling multiscreen viewing to a diversity of application such as the revolutionary integrated IP-LNB, a variety of DVB to IP gateways, Multiple Dwelling Units (MDU) and digital signage.
#Abilis Systems# ALi Group company# broadcast-to-broadband converter (BBC)# SmarDTV# TB101 product